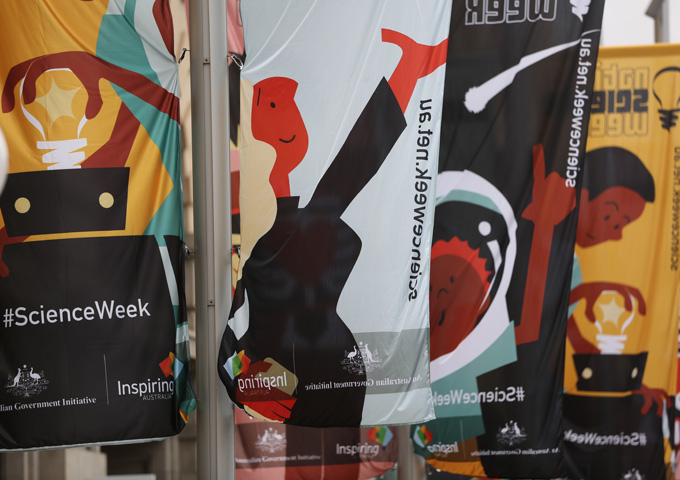 Flames, explosions and loud bangs are just some of some spectacular science demonstrations at the School of Chemistry, UTAS, to launch National Science Week tomorrow  – or should that be National Science Month !
Presented by Young Tassie Scientist Reyne Pullen, and Chemistry Honours students Jeremy Just and Deanne Heier, the show will grab the audience's attention right from the start, as well as to explain some of the chemistry behind the magic.
Around 120 Year 10 students will be attendance, not only to enjoy the show, but also to find out more about studying science. During the day, they will take part in hands-on activities around the campus and get to try their own experiments in Agricultural Science, Earth Science, Spatial Science, Psychology and Zoology.
For your chance to see this Chemistry Spectacular, come along on UTAS Open Day on Sunday 25 August and check it out then!