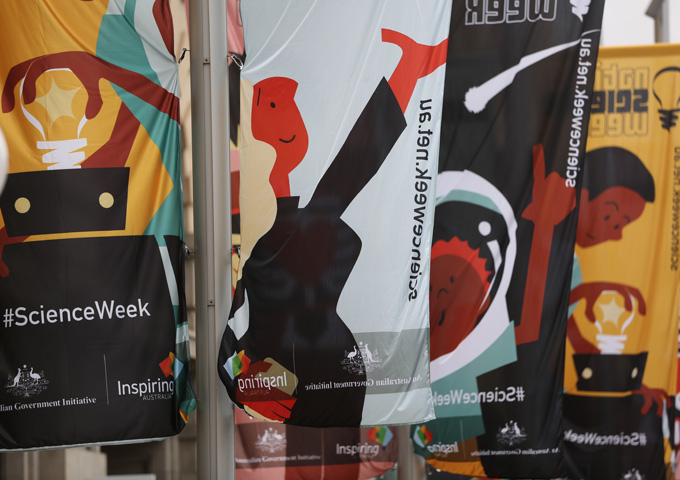 Move over Bad Mom's and Ghostbusters – science is taking the silver screens across WA following this years' Sci Film Regional WA Science Short Film competition.
People of all ages and abilities entered the regional film competition using whatever video technology they had on hand, to effectively capture and communicate science in three minutes or less. Science communication and film making workshops for communities were provided in regional centres, facilitated by Inspiring Australia's regional hubs in the months leading up to the entry deadline.
The competition had submissions from across WA, on topics as varied as primary student claymation films on forces and motion, to documentary 'Attenborough' style videos unearthing the life of soils and scientists.
This breakthrough event is the brainchild of Film Harvest and Inspiring Australia, who are collaborating to engage regional audiences with cinema and science.
'Cinema brings community together," says Josephine Hayes, co-founder of Film Harvest. 'The environment itself is a vessel for powerful and effective communication, where art and science are fused together in the medium of digital film.'
The winning short film 'Have you ever wondered' was shown at simultaneous National Science week launch events on 17 August at Orana Cinema locations in Albany, Busselton, Geraldton and Kalgoorlie. The winning film was made in Kalgoorlie by 12 year old Jared Campbell, and communicates the science of how different animals do something we all need to survive – drinking water.
The top 15 films from the Sci Film competition will continue to be screened at 6.15pm on Wednesday each week, before scheduled Film Harvest films at Orana cinemas in Albany, Busselton, Kalgoorlie, and Geraldton through until the end of November.
Once they have been screened the videos will also go live on a YouTube channel, where people will be able to share the videos using social media.
Tickets are available at Orana Cinema Box Offices and online.