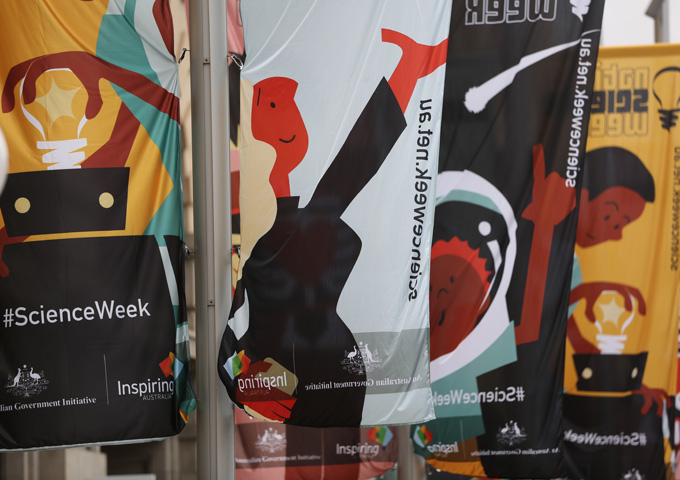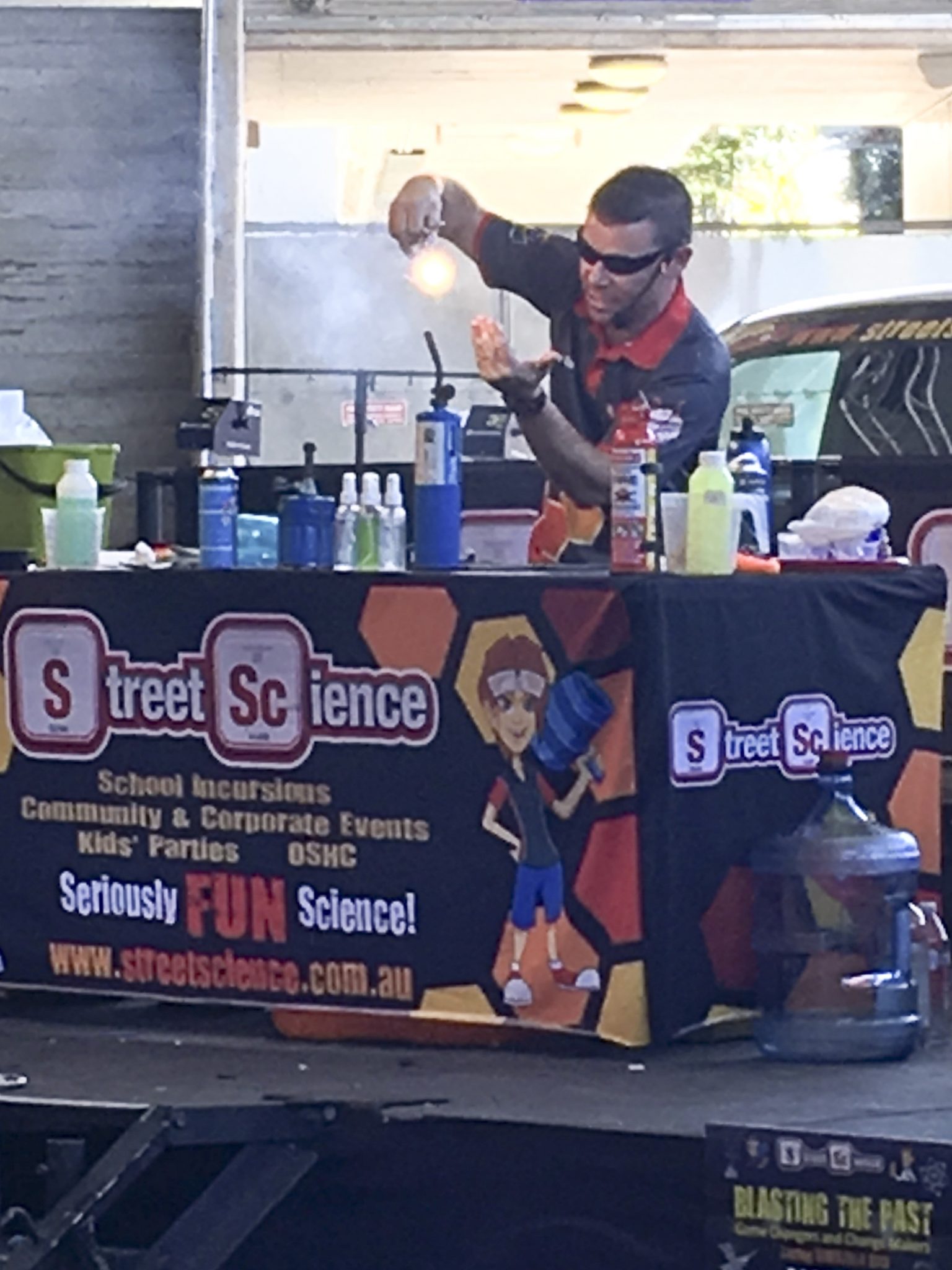 During National Science Week, the team in the Science Week national office get out and about to see as many events as we can around the country, meet the dedicated teams behind the events, and be wowed by the creativity and passion that we see.
Last weekend, one of our team members went to Brisbane to participate in Street Science – here's what she experienced.
Held at the panoramic South Bank Piazza, the Street Science team pulled together an incredible event where young scientists had the opportunity to launch rockets, play with augmented reality, explore robotics and drone flight, and get hands-on with the reptile zoo!
With back to back shows morning and afternoon, Street Science wowed the audience – some also had the opportunity to get up close and personal with science in action. Crowd favourites were Jess and Sharon 'Shazza', who provided chemistry and nitrogen demonstrations with a bang.
A personal favourite was the rainbow flame experiment, where Jess used two different chemicals (strontium and barium) to turn the flame red and green!
Budding scientists and their families were also treated to some D.I.Y science experiments – easy tips and tricks for science at home like making your own musical instrument out of a straw and using red cabbage to make your own pH Indicator.
Science Steve, founder of Street Science, wrapped up with the MEGA SCIENCE SHOW exploring how fireworks are made using magnesium. It burnt so brightly he had to put on sunglasses!
Funded by a National Science Week grant, over 5,000 people flocked to the festivities for a chance to watch science shows and get up close and personal with real scientists. Members from STEMpunks treated visitors to a robot soccer battle and a chance to try flying and landing a drone, while members from Robotics Playground, Burpengary State College, Griffith Institute for Drug Discovery and QIMR Berghofer Medical Research Institute held hands-on activities for festival-goers.
Other highlights of the day included the Australian Research Council's Centre of Excellence in Convergent Bio-Nano Science and Technology (CBNS) tent where they demonstrated how to make polymers and discussed their work in nanomedicine. The team also hosted a Virtual Reality walk through of the inside of a cell to see how polymers are used in medicine.
There are still lots of events to be held this National Science Week. To find those near you, make sure to check out events on the Science Week website.