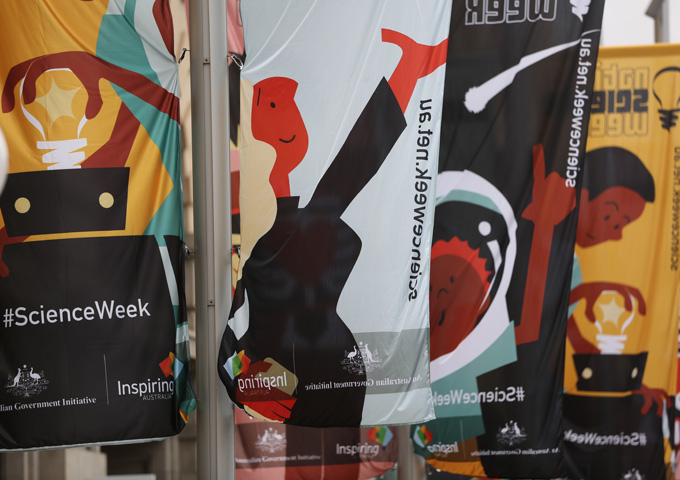 Today's poem is from Holding Patterns: physics and engineering poems, published by The Poets Union for National Science Week 2010.
Erica Jolly
Sculpture at Questacon
It looks like magic –
children are turning
a great stone sphere
this way and that
smoothly, easily.
Girls and boys are
moving this sunlit
glistening ball
floating above its base
laughing, splashing
delighting in their power
to change the direction
of this massive globe.
But it is not magic –
it is mathematics
and imagination
and water engineered
to raise solid granite.