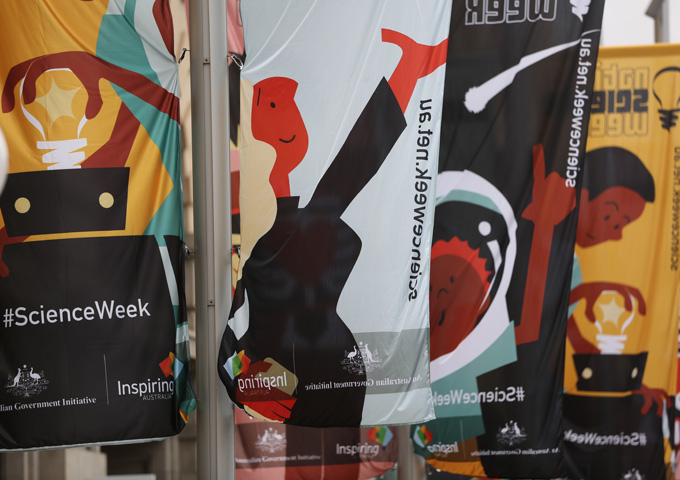 A solar bake-off, multi-location trivia night and a Café Scientifique featuring a speaker from the Smithsonian's National Air and Space Museum are some of the events that Queenslanders can look forward to attending during National Science Week.
The Queensland committee has awarded seed grants of up to $2500 to five events:
A trivia night for the public run by the Science Teachers Association of Queensland to be held in Brisbane, Gold Coast, Toowoomba, Cairns and Townsville.
A celebration of science with exhibits, workshops, stalls and special guests at the 109th Pine Rivers Show in Brisbane.
A Café Scientifique in Ipswich featuring Tom Crouch, Senior Curator at the Smithsonian's National Air and Space Museum.
The Sunshine Coast Solar Oven Bake Off, where amateur chefs will design, build, test and bake delicious creations in a solar oven.
The Science of Wine and Chocolate to be held at the Cobb+Co Museum in Toowoomba.
National Science Week Queensland Co-ordinating Committee member Bronwyn Adams said the events all prised to be both entertaining and informative.
"It's a great opportunity for people to get out and learn about the science that is all around us while having some fun," Ms Adams said.
"There are events being held all around Queensland and many are free to attend so I encourage people to check the National Science Week website to see what's happening in their area."
You can search for events by location, date or keyword.
Photo: Talba (CC BY-NC-SA 2.0)