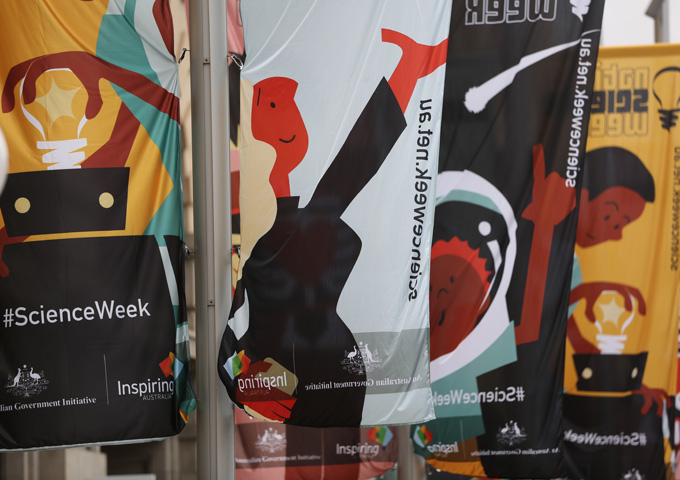 The 2013 National Science Week theme for schools is A Century of Australian Science.
Next year Australia's national capital Canberra is celebrating its centenary. Many national scientific institutions are based in Canberra, including Mount Stromlo Observatory which was established in 1911. The Australian Academy of Science was founded in 1954 to recognise outstanding contributions to science. A more recent addition is Questacon – the National Science and Technology Centre that plays a significant role in science communication to the public. These are just a few.
Canberra's centenary will be a springboard to celebrate the history, development and progress of scientific endeavour in Australia from the period of the heroic exploration of Antarctica to areas of cutting edge research such as nanotechnology and biotechnology and the recently awarded Square Kilometre Array for Western Australia.
A Century of Australian Science will provide the opportunity to celebrate the contribution of scientists from across our nation and to highlight the people, including a remarkable number of Nobel Prize winners, whose research and discoveries have helped transform the way we live.