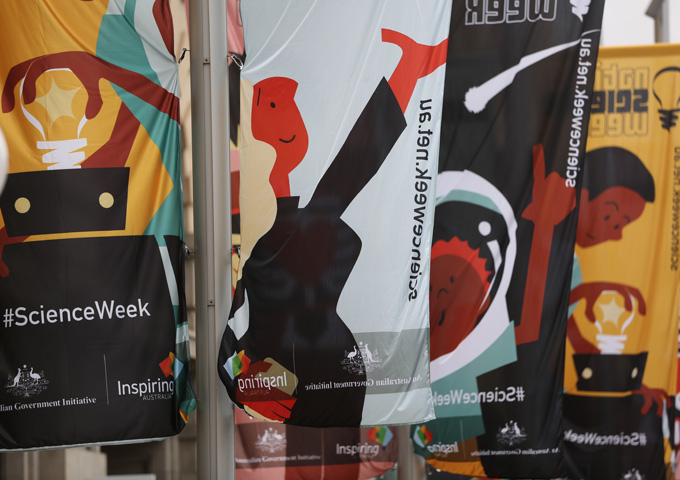 We'd really like to get a snapshot of what Australian schools did to celebrate National Science Week this year.
If your school organised or participated in any activities or events during National Science Week we'd really appreciate it if you could fill out this brief survey – it will only take a few minutes of your time.
If you complete the survey by Monday 9 September, primary schools will go into the draw to win a full set of Year 1 and Year 5 PrimaryConnections units (two prizes) and secondary schools could win a 12-month New Scientist subscription and t-shirts (two prizes).
This feedback will enable ASTA to improve on its delivery of resources to schools for this annual celebration of science.