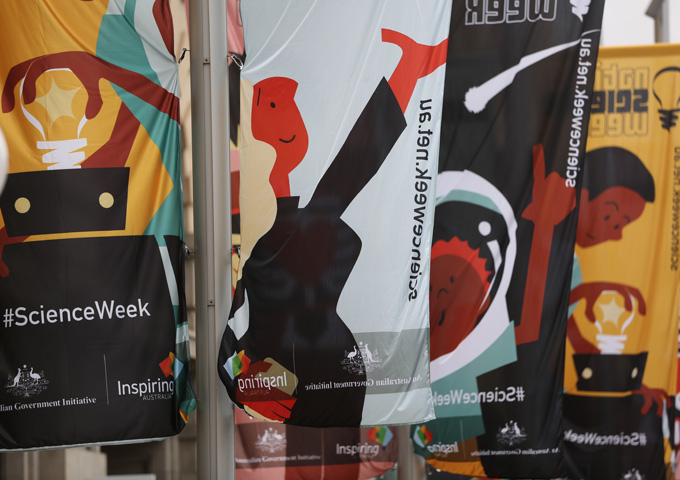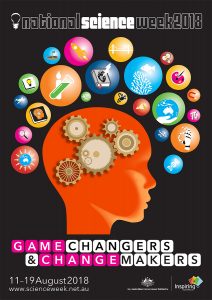 The school theme for this year is Game Changers and Change Makers, reflecting on the significant people and moments that shifted our knowledge and our thinking.
In developing the theme and the teaching resource book we took inspiration from three significant celebrations in 2018:
200th  anniversary of the publication of Mary Shelley's Frankenstein (genetic engineering, biotechnologies, prosthetics, bionics, genetic modification, brain enhancement and ethics);
40th anniversary of the birth of the first IVF baby (genetic engineering, biotechnology, nanotechnology);
International Year of the Reef (coral reefs and the scientists who study them.
School grants
The school grant round for National Science Week 2018 is now open for applications.
All Australian schools, from preschool to senior secondary are welcome to apply for up to $500, but your school's event will have to be held in National Science Week to be eligible.
Your event should focus on the impact science, engineering, technology and mathematics has on our lives, our economy, our society and our world.
There is a total grant pool of $114,000 provided by the Australian Government and the grant round is administered by the Australian Science Teachers Association.
Applications are open through until 23 April via the online form. Be sure to read the conditions of the grant and the tips and hints before applying.
Game Changers and Change Makers Poster
The school poster for Game Changers and Change Makers is now available for download (590 kB, PDF) to print and display in your classroom.
Note that there will not be a printed poster mailout to schools this year, instead the school grant pool has been increased by $24,000.