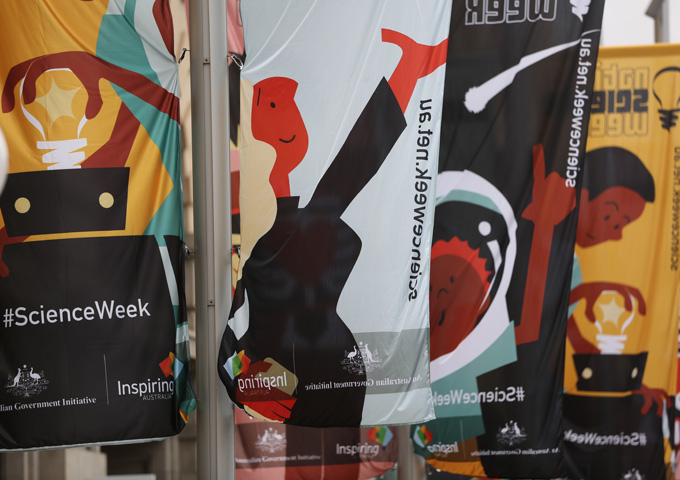 Bowen State High School and Tieri State School are among 22 Queensland schools which have received National Science Week school grants in 2013.
More than 190 schools around the country have received grants from the Australian Science Teachers Association to conduct fantastic science events in National Science Week this year.
Bowen State High School
The community of Bowen State High School will participate in the inaugural 'Science at State High: Outdoor Science Laboratory'.
This wee- long learning experience will bring science to the students, staff and community by erecting an outdoor science laboratory. The outdoor science laboratory will be a temporary fixture on the school oval and will provide authentic science-based learning experiences.  All members of the science department, including the science lab technician and agriculture teacher, will prepare and deliver practical demonstrations and facilitate student practicals in various fields of science.
Tieri State School
This year Tieri State School will be running workshops and a Science Fair with a 'Properties of Materials' theme, focusing on the states of matter.