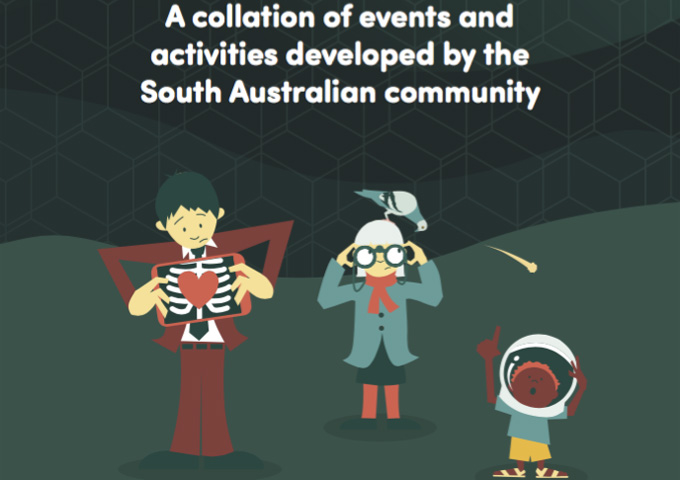 A collation of events and activities developed by the South Australian community for National Science Week 2021.
The brochure includes messages from Hon. David Pisoni MP, Minister for Innovation and Skills and from Professor Caroline McMillen AO, Chief Scientist for South Australia.
Download the guide (3.1 MB, pdf) to find out about events from all around the state.