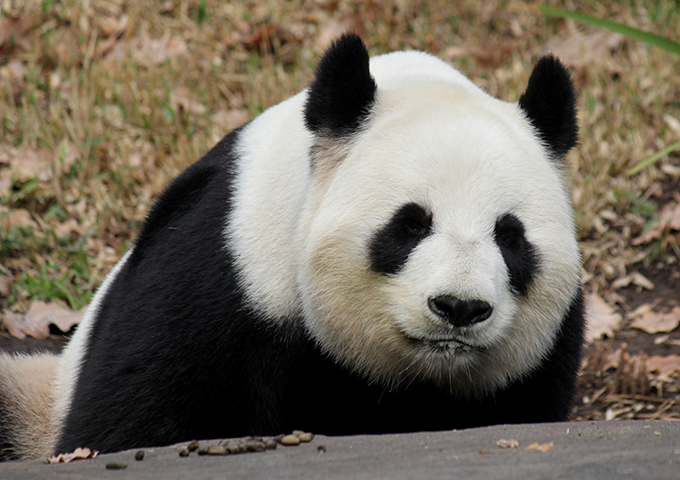 Congratulations to all of the successful applicants.
Bug Week
Campbelltown Library
"Bug Week" will be a weeklong series of events and free activities for people of all ages. It will encourage informed discussions around STEM topics of local interest, promote STEM-based careers and hobbies, and celebrate science education in our local community.
Science at the Bay
City of Holdfast Bay
The City of Holdfast Bay Libraries Science Week project will incorporate a week-long program of various activities that span across all ages. Throughout the week we hope to provide science related activities for 500+ people across 21 events, screenings, and self-guided activities.
Recycled Plastic Jellyfish Sculptures
City of Onkaparinga
This will be an interactive workshop where participants learn about plastic pollution and explore ways to recycle soft plastics as they build their sculptures. In addition, we aim to host an exhibition of the sculptures as part of the 2022 SALA event to value add and celebrate the creative efforts of the young participants, and increase environment sustainability awareness.
Microclimate Citizen Science from the coast to the foot hills
City of PAE Libraries
This grant will fund the deployment of sensors at each of our five libraries to measure microclimates across the Council area, from the sea to the foothills, providing accessible information for our community about the locations' temperature, humidity and CO2 levels.  The public can access a website to see live data trends in their local area and compare them with other areas. This will include open source instructions for communities and schools on how to build similar sensors at our IoT workshop in the Library, and other outreach activities.
Inside "The Fish Bowl"
SAHMRI
The Fish Bowl presents the real-life stories of people living with Alzheimer's through a creative retelling of the sights, sounds and stories from a local Memory Unit. Exploring communication, ageing, and identity, this presentation is a celebration of the rich characters you find living and working in aged care and the wisdom they impart. Our National Science Week collaboration will include an interactive scientific forum examining the physiology behind the physical and mental presentations of dementia.
Space Botany
Botanic Gardens and State Herbarium
Students from disadvantaged schools, at no cost, will have the opportunity to participate in a new digital science experience relating to the issues associated with growing plants in space. Conducted within the glass conservatory at the Adelaide Botanic Garden, it is designed to be both entertaining and educational, highlighting science-based careers.
Auslan interpretation for MOD. tours and events in National Science Week.
UniSA MOD
This project will provide Auslan interpretation services for a guided tour of the current INVISIBILITY exhibition and an evening event (Ethos forum: Disposable Health). The target audience is deaf and hearing impaired visitors to increase accessibility to these National Science Week events
Micro World: build your own ecosystem
ZoosSA
Throughout the workshop participants will learn how the zoo controls microclimates to keep environments suitable for animals and plants. The workshop will be led by a demonstrator while hearing from the zoo team about how we look after species that live in specialised microclimates like the Yellow Seahorse, Magnificent Tree Frog or Rough Scaled Python.
Science is Child's Fun
Hawthorndene Kindergarten
With the help of the parent community and other scientists, we have been able to hold an exciting annual Community Science Night at the kindergarten that has become known through-out the local district and widely acknowledged for its unique nature. Sharing the idea that science is fun for all ages, but especially for young children who are great at noticing and investigation their ideas if given the right provocation. 
Night of Science in the South
The Australian Institute for Policy and Science
A Night of Science in the South is an event showcasing a variety of inspiring scientists and the research that they do. This event is co-hosted by the Australian Institute of Policy and Science (AIPS) and the City of Onkaparinga Libraries. It will feature scientists who are each given six minutes to educate and intrigue the audience about their research. The  talks will be followed by a Q&A session.
Biodiversity Treasure Hunt
Ferox Australis
The Biodiversity Treasure Hunt comprises a hands-on science workshop and a field citizen science activity.  Children and their families will participate in a nature walk where they will be encouraged to take photos and record sounds of as much biodiversity as possible over one hour. The data collected on local fauna and flora will be uploaded to the citizen science platform 'iNaturalist', which hosts a global biodiversity database and uses artificial intelligence to suggest species identification.
Paleo Jam – palaeontology podcast
Heaps Good Productions
Palaeo Jam will be a podcast exploring a range of issues in science and the community, using the multidisciplinary aspects of, and public fascination with, palaeontology. It will be an Australian-based palaeo podcast with an initial launch at a publicly accessible live event at Flinders University, where the first two episodes will be recorded in front of an audience.
Subsequent episodes will be broadcast on a monthly basis.
What will you be eating in 2050?
Post Dining
Online 60 minute interactive webinar session. The event will explore how science and technology innovations are addressing health, food sustainability and food security. For the interactive part, we will mail out a "touch, taste and smell sample box" to participants, and will guide audiences through the samples of the specific future foods discussed live in the event (eg edible insect corn chips and roasted seaweed).
SciWorld Community Shows
Cleve School Community Library & Cowell Area School Community Library
Each library will hold 2 sessions each of 2 of SciWorld's presentations: "Starlab" and "Science Spectacular".  The Cowell and Cleve School Community Libraries will combine forces to bring the very exciting program to our communities on the Eyre Peninsula.
Crazy Colourful Chemistry Show
Bordertown Public Library
The library will hire "Nitro Nat" to present a live, interactive performance with a focus on chemistry. In her show, Nitro Nat will explore chemical reactions with lots of colour and wonder. The aim is to educate, inspire and expose people of all ages to the wonder of science.
Dr Quark's Scientific Circus
Adelaide Plains Library
The Adelaide Plains Library (Two Wells) will be engaging Graeme Denton (aka Dr Quark)  to facilitate a 50 minute Scientific Circus show for up to 40 junior/primary school aged children and their parents/carers. While performing feats of unicycling, juggling, rolla bolla and plate spinning, Dr Quark demonstrates the effects of gravity, momentum, friction, air pressure, energy transfer and push and pull forces.
Glass: more than meets the eye
Mount Gambier Library
The library will run multiple sessions of 3 different events aimed at school aged children. Each comprises a specialist presentation followed by an activity.
Early Childhood: Stained glass window presentation; Making sugar glass decorations
Middle Years: Optometrist presentation; Making kaleidoscopes
Senior Years: Leadlight presentation; making hot glue glass fibres
Intergenerational Robot Fun
Port Lincoln Library
After school STEM sessions aimed at children and all community members. The Library facilitates after school STEM session for children and would like to incorporate an opportunity for interaction with our visitors from the Matthew Flinders Day Centre (some with dementia, average age 80 years young!) and Bedford Day Centre (group with additional needs).  This will give all ages and abilities the opportunity to make, code and operate small robots.  
Roxby Mad Scientist
Roxby Downs Community Board
Roxby Mad Scientist is a free, hands-on event that will be held at the Roxby Downs Community Youth Centre.  It will be delivered as a design challenge where participants will have the opportunity to design, build and race solar cars.  Roxby Mad Scientist program is designed to introduce youth to the concepts of alternate energy while also incorporating problem-solving, design and modelling, and working as a team. 
Stockport Observatory Star Party
Astronomical Society of SA
The Astronomical Society plans to hold a public star party at Stockport in National Science Week. Stockport Observatory (housing its 3 large telescopes) is located in the small town of Stockport approx 80kms north of Adelaide. This public star party will be an opportunity for everyone to check out the facilities and observe the stars and the heavens from a dark location. The evening will also include talks and demonstrations.
Fleurieu Peninsula Geology Discovery Tour
Geoscience Pathways Project
Discovery tour to the Fleurieu Peninsula with a focus on geology. It will serve those interested in Earth and Environmental Science who would otherwise not get the opportunity to be involved in a field trip, as well as those wishing to learn about the environment in which they live and spark enthusiasm for community members to pursue beneficial projects for local communities.
Unlocking the mystery of STEM careers, do you know what is in your own backyard?
Copper Coast University Centre
Students will engage in two science fields, Engineering and Environment. Visiting engineers from Central Queensland University will demonstrate the science and engineering that is needed for a working windmill, and local engineering and agricultural firms will be present throughout the day to have informal conversations with students. Students will also hear from CSIRO scientists about careers in STEM and the jobs of the future. Includes sensory / hands on displays.