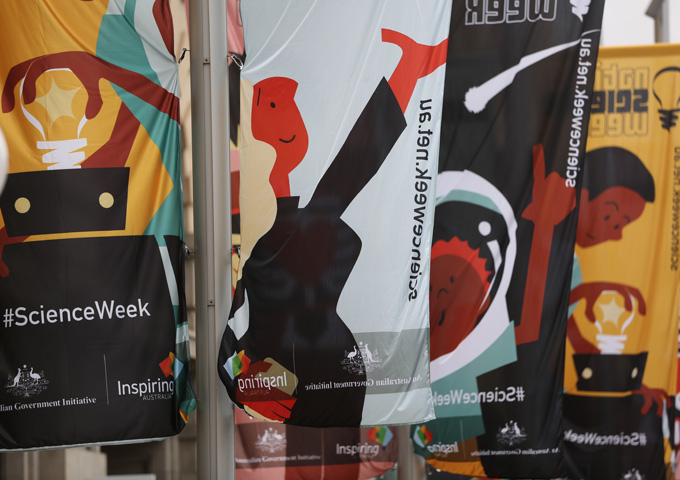 Emily Steel's award-winning play explores the lives of two teenagers and their relationships with the unusual and remote town of Woomera.
What does it mean to be young in the middle of weapons-grade nowhere?
Rated PG15+
Tuesday 17, Thursday 19, Saturday 21 July, 7:30pm
Sydney Bondi Feast bookings: 1300 241 167
Monday 6 August, 7pm
Renmark bookings: 08 8586 3437
Tuesday 7 August, 7pm
Port Augusta bookings: 08 8641 9176
Thursday 9 August, 7pm
Woomera bookings: 08 8674 3226
Friday 10 August, 7pm
Roxby Downs bookings: 08 8671 2001
Developed in association with RiAus and Country Arts SA. This Inspiring Australia initiative is supported by the Australian Government as part of National Science Week.