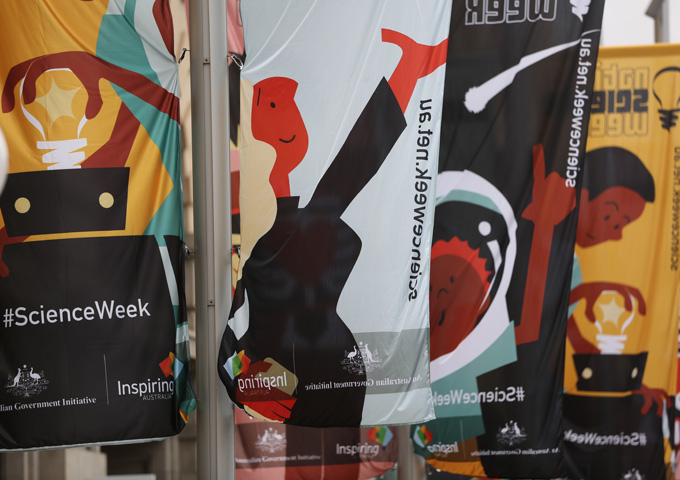 My name is Jimmy Botella and I'm a Professor of Plant Biotechnology at the University of Queensland.
In my lab we are studying the way plants defend themselves against pathogens (or 'germs' as they are often called). This is important because most of the food you consume either is a plant, or ate plants. This includes steak, because cattle are vegetarians…
We are using molecular and genetic engineering tools to understand the defense mechanisms used by plants and to devise new ways to make better and stronger crops.
We have discovered a family of proteins (named G-proteins) that play a very important role in defense against fungal diseases. When we stop these proteins from being produced, the plants become extremely susceptible to fungal pathogens, which shows that these proteins are important. We are now learning how to manipulate the G-proteins to produce 'super-resistant' plants.
We are also working on developing new methods to make crops resistant to a fungus called Fusarium oxysporum. This fungus causes devastating disease and severe losses to crops including bananas, tomatoes, cotton, legumes and ornamental flowers.
Controlling this disease is important for Australia as well as the rest of the world, but it is quite difficult. Our new strategy is working very well (to the right of the red line in the image) and we have been able to produce plants that are 100% resistant to the disease.
We'll be presenting our results at the International Congress of Plant Pathology that is taking place in Beijing during National Science Week.
Guest post by Professor Jimmy Botella, University of Queensland.