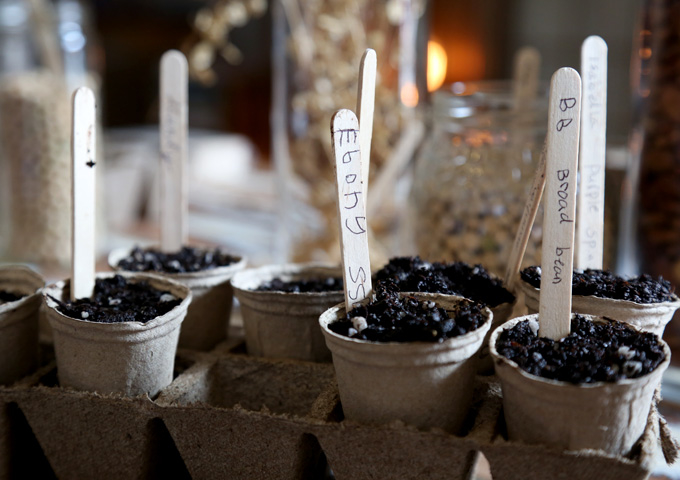 Science is for everyone. It is vital in shaping our bright, collective future. Each August, Australia celebrates science, technology, engineering and mathematics (STEM) during National Science Week. Events are run across the country for the community to share in, discover, and engage in the excitement of science.
The Inspiring Victoria program offers a Seed Grant scheme to assist organisations and individuals to hold public events during National Science Week. This year there were 12 successful grant awardees and we are looking forward to seeing these great ideas come to life in August.
Scientists tackle the unknown and unexpected, and Australia's science writers tell their tales. Now in its tenth year, the much-loved "Best Australian Science Writing" anthology selects the most riveting, poignant and entertaining science stories and essays from Australian writers, poets and scientists. Award-winning science writer and Editor of the anthology, Sara Phillips, will guide the Geelong Regional Library community to turn science into stories.
Indigo Shire Libraries are looking to expand their collection to contain not only books, but also seeds. They will launch their Seed Library and educate their community on the importance of seed banks. Seed banks protect and save plant genetic diversity, ensuring food security in the future. The library will teach participants to save seeds from vegetables, flowers, and native plants at home to contribute to biodiversity as well as growing free food.
If you don't have green thumb, perhaps making cheese at home is more up your alley. Healesville library will host an event in partnership with Yarra Valley Dairy to teach the science and knowledge of cheesemaking, one of the earliest examples of biotechnology.
Biotechnology is also being used to generate new kinds of foods. Cellular Agriculture Australia aims to teach us how we can save the planet, one burger at a time. We currently eat more meat than our planet can afford as raising animals for food is resource intensive. Get hands-on in the University of Melbourne Teaching and Research Laboratories to learn how cellular agriculture is changing the industry: by growing meat from a handful of cells.
Explore our relationship with food even further at the Foodology World Café. Hosted by City of Ballarat Libraries and Federation University's Food Science Department, this event will provide literal food and food for thought. Federation University researchers will explore the myths, science, and tricks that influence our eating and drinking decisions. From nutrition and food psychology, to microbiology and food chemistry, the event will provide a different perspective into the world of food.
Whether it be in food production, health, transportation, or other applications, technology and robotics are being increasingly incorporated into our lives. Eastern Regional Libraries will combine science and art to highlight how our creativity can be supported by technology. Participants will create their own robots that will then be used to make an artistic masterpiece.
The COVID-19 pandemic particularly increased our reliance on technology. We use computers to perform work and connect with people, but do you know how your computer actually works? At Yarra Junction Library, community members will learn to build their own computer. By partnering with local computer parts and technology stores, the library will deliver a hands-on workshop for participants to take a desktop PC apart, build one from scratch, or upgrade its parts. The workshop will also empower participants to have an idea of what to ask or look for when buying or building their own PC.
If you instead want to build a camera, Goldfields Libraries will run a program series to teach people to make one without any kind of electronic device. While this might sound like an impossible challenge, using a shoebox, magnifying glass, and different types of paper, it can be done. The library will teach the science and art of photography, covering optics, chemistry, framing and composition, going back in time to create photos like they did in the past.
Something you might want to take a happy snap of is Australia's unique wildlife. Mooroolbark Library is hosting a "meet and greet" with native fauna found in the region, for families to get up close to animals they might not ordinarily get to meet. There will be scats, tracks, and animal facts!
Perhaps it's lizards in particular that you want to meet. Maribyrnong Library will be crawling with reptiles when Lizzy's Lizards come to play during National Science Week. Children can handle the animals as they learn about their behaviours and habits, habitats, diet, and how to be safe around reptiles in the wild.
Surrounded by two bays, the Mornington Peninsula community is ideally located to learn about whales and dolphins. Mornington Peninsula Libraries will present four Dolphin Research Institute presentations, covering the importance of these animals to ocean health, and how researchers track dolphins and whales in the vast seas. This event will provide families with an opportunity to learn about their local environment and how they can identify and protect marine creatures.
If you're not whale-watching and instead, looking to the stars, you can expect to see a shooting star every 10 to 15 minutes. Millions of particles collide with the atmosphere every day that can be seen by stargazers. The Mornington Peninsula Astronomical Society and Briars Historic Park will present Shooting Stars in the Natural Environment, in which they will give insight into local Victorian meteorite falls, their history, and their local significance, particularly from an Aboriginal viewpoint. What can we learn from meteorites, some of the oldest rocks in our solar system?
Lilydale Community Library will host a panel to showcase Women in Science with different backgrounds, careers, discoveries, and challenges to share. Their aim is to make women in science more visible to those in the community who might not have confidence to pursue sciences due to their gender and lack of role models.
Congratulations to all the seed grant recipients. With a plethora of activities to choose from during National Science Week that are supported by Inspiring Victoria, join in the excitement as we celebrate STEM.
Guest post by the Victorian National Science Week Coordinating Committee.