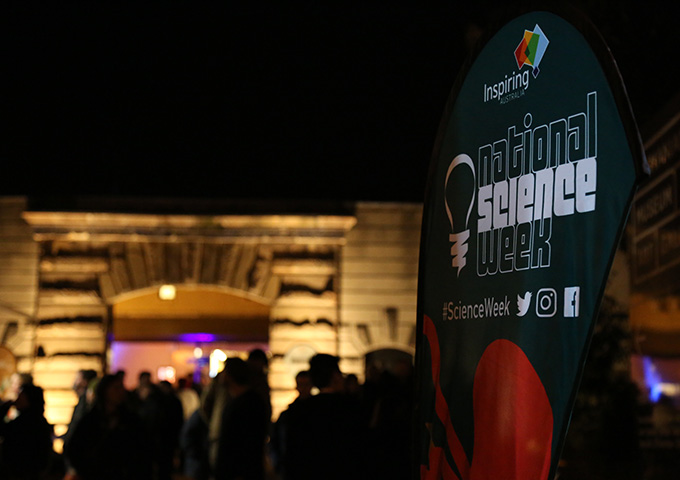 Every year, a lot of people around the world choose 1 January to mark a turning point in their lives. Some people want to get healthy or read more books. Us? We just want to science.
Each year, our Coordinating Committee do a report on how everything went and part of that is outlining what our goals are for the coming year. What could we do better?
Social media: Love it or hate it, most of us use it! Whether it's Facebook, Instagram or something more obscure like a favourite subreddit, we have unprecedented access to communication and information. We want to use social media better to serve our community by informing them of opportunities and events, so we've reorganised our budget to account for this. We're going to put more effort into assisting event holders with their promotion through paid boosts on various social media platforms.
Support our teachers and educators in applying for Australian Science Teachers' Association (ASTA) Grants. We recognise that the application process has changed and will work with the Science Teachers Association of Tasmania (STAT) to ensure that educators are aware of the grants, and ensure they are able to access better information on how to apply.
Continue to facilitate interaction between all event holders to grow a strong, statewide network of science communicators and providers.
We hope that the outcomes of this planning will better assist our STEM community with their outreach and engagement in schools and the community. There is so much science happening in Tasmania, in surprising places, and we think everyone should know about it!
We're hopeful that 2020 will be amazing – actually we're sure of it – and we look forward to seeing you in August.
Our first Committee meeting of the year is in early February, so let us know if think there's anything we need to discuss.
If you want to run an event during National Science Week, please get in touch!
And visit Inspiring Tasmania online to view year-round STEM events.
Join the science week conversation