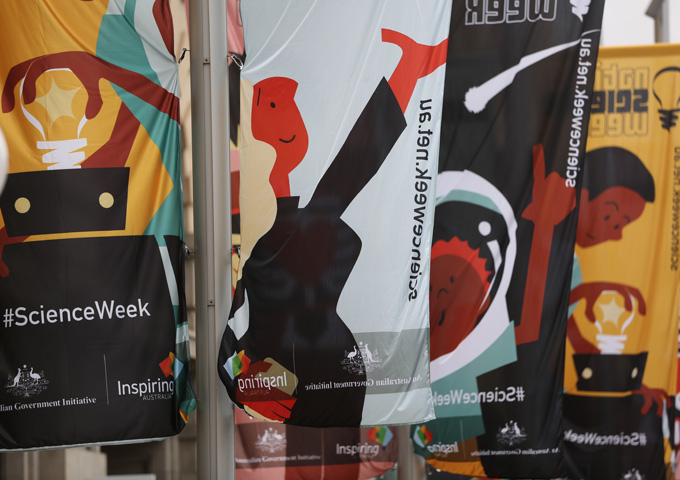 Funding is available from the NT National Science Week Committee on a competitive basis for community events and activities that raise awareness of the importance of science and innovation.
Events and activities are to be conducted during National Science Week 2016, from 13 – 21 August.
Total funding of approximately $15 000 is available Territory-wide. The maximum amount available per grant is $3000 and the minimum amount is $500. Funding will only be available for activities conducted within the NT.
Who can apply? Any individual or organisation which is able to inform the community through their activity that science's modern explorations and concerns are interesting, challenging, important, and of direct relevance to our daily lives.
Applications close COB Friday 22 April 2016.
Download the application form or contact Paul Lyons for more information on 08 8946 7423 or by email.