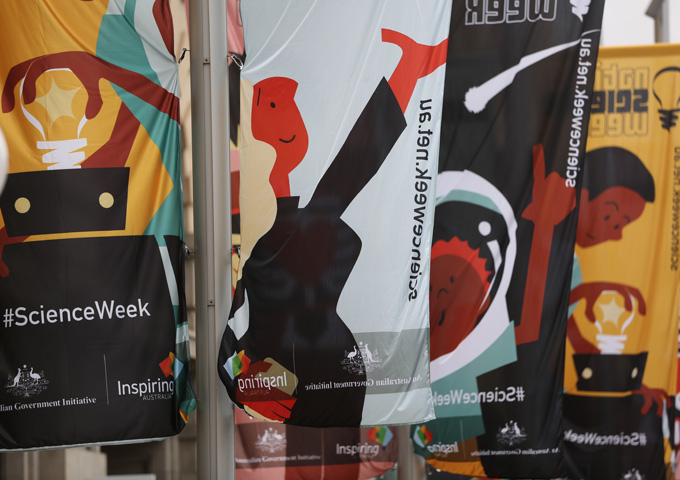 Some of you may have contributed to Neural Knitworks last year. This Inspiring Australia travelling textile brain exhibition is back, with all invited to grab some yarn and have fun crafting woolly, textile neurons.
The Neural Knitworks team are revamping last year's fabulously successful community art–science engagement project and inviting everyone to get involved and create their own brain this year.
Soon we'll be inviting you to create your own homegrown Neural Knitwork event that can be anything from a brain installation, a formal display, or simply 'neuron bombing' in your community.
You too can download our scientifically-informed patterns and 'knit, craft, wrap, or knot' a neuron, while learning about brain health at the same time.
Instructions for how you can go about using the neurons you make to create your own textile brain will soon be available here on the National Science Week web site. No knitting experience is required and all ages can participate.
Join the Neural Knitworks community on Facebook to find out more and share your ideas.
Guest blog post by Pat Pillai, the artist and founder of Neural Knitworks.
Photograph by Silversalt, courtesy of Hazelhurst Regional Gallery.