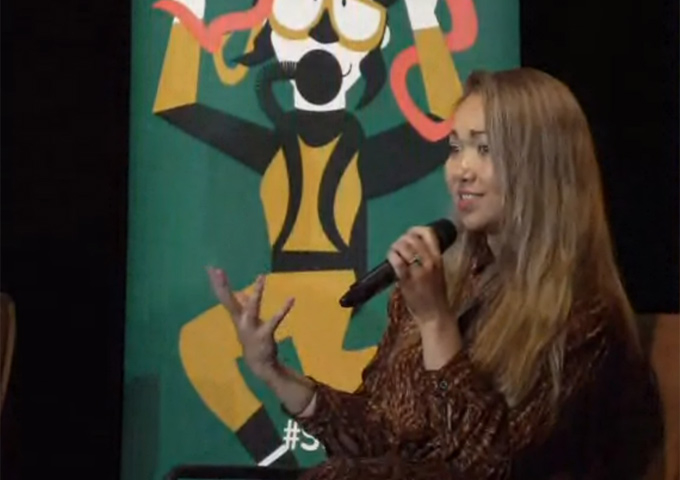 And just like that, National Science Week is almost over. But don't worry – there are still plenty of events that you can attend over the last few days (and some sneaky ones over the next few weeks).
We hope you have all enjoyed attending National Science Week events as much as we have – every event we've attended has been inspiring, engaging and helped us to understand how important science is to individuals and to the world.
We've attended a number of events over the week (though we wish that we could attend all 1200+).
How to sci-comm
For a mid-afternoon break, we attended a few of the University of Melbourne Masterclasses hosted by Julia Cleghorn. We love talking about science, but we also love learning how we can do it better.
Dr Jen Martin gave us some fun tips about science communication and public speaking in general that we will be definitely be putting into action (by NOT imagining the audience in their underwear and by being ourselves). We are also very excited to try and create our own woody meadows after seeing how much they can contribute to our environment and how resilient they can be (with proper connicing) with Dr Claire Farrell.
Reflecting on COVID
COVID-19 has been on everyone's minds a lot recently, so it was fantastic to hear about COVID from a panel of scientific experts. During this event they explained not only the science behind COVID, but also how people are using science in positive ways around the virus, including working towards creating a vaccine.
We learnt about some of the recent advances in science including how the genome of the virus was sequenced and available worldwide within days of the outbreak being announced>. They also spoke about innovations regarding recombinant DNA, and how recombinant DNA is being used to help create some of the vaccines – something not possible until recently. Most importantly, we were reminded that even for experts, science, and viruses, are very, very complex.
Primary school science+art
It may have been a little while since we were in primary school, but we love hearing of new and innovative ways that educators and researchers are bringing STEM and STEAM into classrooms.
The University of Technology Sydney team with the help of some local teachers showed us some of the ways that STEAM can be included in the curriculum such as through binary bugs, photoluminescence and real life applications. We were also reminded that failing is so important as it is the first attempt in learning.
Hope for the future
Often when people talk about the future, they mention a lot of doom and gloom but with changemakers such as Rachell Angeles Hansen (World Economic Forum, Global Shapers Gold Coast Founding Curator), Jessica Atherton (Research Analyst, CSIRO's Data61) and Joel Lindsay (Queensland Committee President, United Nations Association of Australia Young Professionals), we're slightly less worried.
These three gave a brilliant talk, moderated by the inspiring Scott Millar (CEO and Founder BOP Industries), which motivated us to be vocal about our passions and to find people who share these passions. Their hope for the future, while still being realistic, was interwoven with stories about cow burps and the Lion King which was truly engaging and we hope that all participants left with the same desire to take on the world as we did.
Diversity
Another great event, run right here in Canberra, was Science Alliance. Vanessa de Kauwe, along with her assistants Molly, Tess and Jackson, showed us some fun experiments and explained some of the best ways to empower students with neuro-diversity to be involved with science through the Steps of Thinking and appropriate modelling. It was great to expand our thinking on how science experiments can be explained so that they are possible for people of all abilities and to understand that best practise is what a student needs and not always what they want. We also loved learning about Molly Smith's Combustion Engine.
Share your Science Week with us
There are still so many events occurring over the last few days of National Science Week, so make sure to tag us @Aus_ScienceWeek on Twitter or @NationalScienceWeek on Facebook, and use #scienceweek to let us know what you're attending.