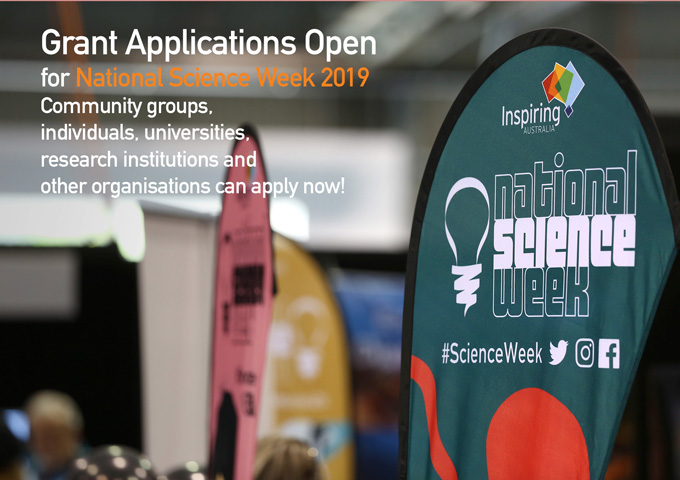 The grant round for National Science Week 2019 is now open.
The total amount available is $500 000 and grant applications can be for $2000 to $20 000.
Projects need to be largely for general public audiences and be held in National Science Week (10 – 18 August 2019), or in the week immediately before or after.
Applications are open until 5.00pm AEDT (Canberra daylight saving time), Tuesday 20 November. We strongly encourage you to submit well before the cutoff time.
More information, guidelines and the online application form.