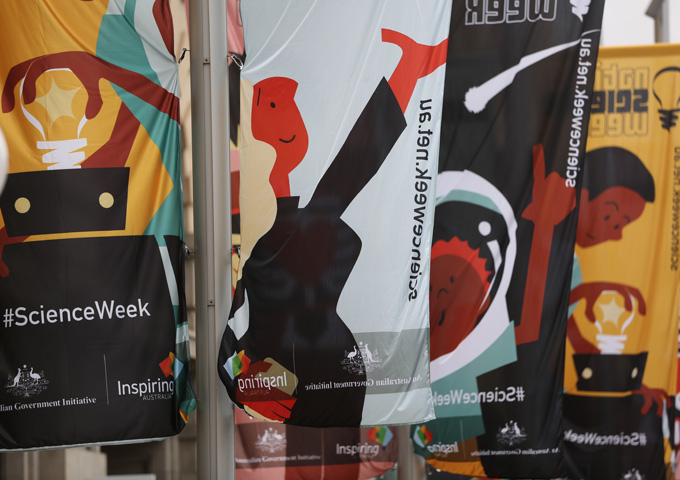 There's just 10 weeks to go until National Science Week in Queensland kicks off with a bang at the 2013 Queensland Museum and Sciencentre launch event.
We'll be serving up wine, chocolate and science in the first of many great Queensland events during National Science Week.
You can stay up-to-date with all the fantastic science and events happening around Queensland by liking us on Facebook or following on Twitter.
Make sure to keep an eye on this blog as it will be updated regularly with science news, opportunities and guest posts from Queenslanders in science research, industry, government, education and outreach.
If you have any Queensland science to share you can send us a Facebook message, tweet or email.
We look forward to celebrating the wonders and benefits of science with you!
Image by jasontabarias. Used under license (CC BY-NC-SA 2.0).