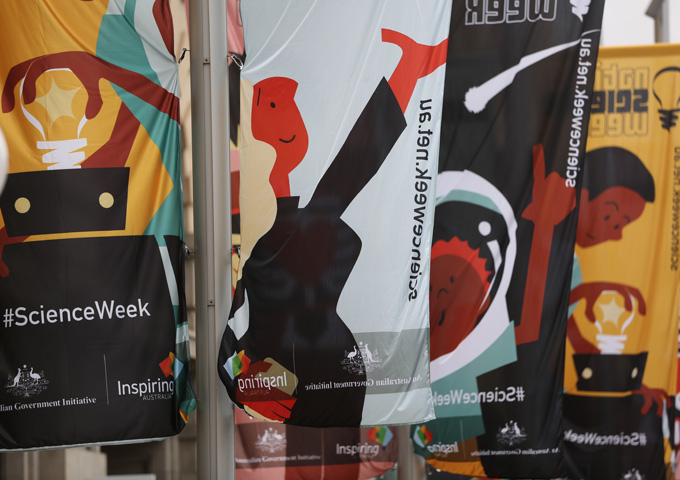 Our app for finding events has now been released.There are versions for both the iPhone and iPad.
Public events uploaded to this website automatically appear in the app.
The app has a calendar of public events and lets you find nearby events via a map. You can also make a list of favourite events to attend throughout National Science Week.
The app was made by Tasmania's Secret Lab, and is a development of the Tassie-only app that was commissioned last year by the Tasmanian National Science Week Coordinating Committee.
We don't have an Android app this year but we'll see if we can develop one for 2014.