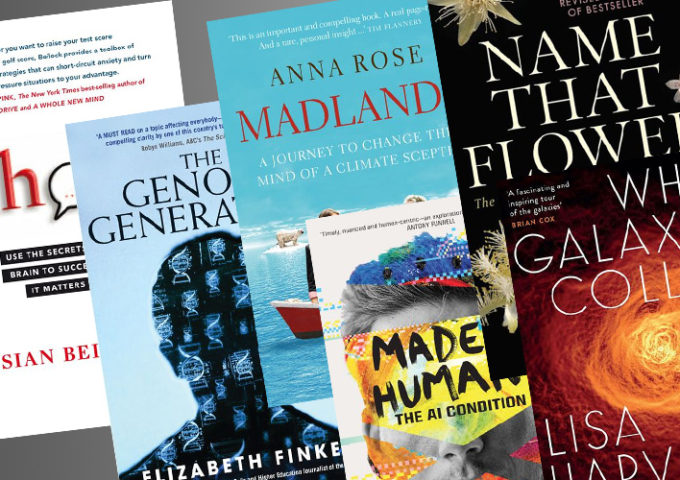 With National Science Week just around the corner, Melbourne University Publishing has an exciting book pack to entice curious minds.
The pack includes:
Choke by Sian Beilock explains why you mess up when it matters the most – and how can you perform your best instead?
The Genome Generation by Elizabeth Finkel takes us back to the year 2001, the beginning of the genome era.
Madlands A Journey to Change the Mind of a Climate Sceptic by Anna Rose takes us on the journey of an idealistic twenty-something environmentalist.
Made by Humans: The AI Condition by Ellen Broad challenges the idea of AI being better than humans. Who is designing AI? A select, narrow group. How is their world view shaping our future?
Name that Flower: The Identification of Flowering Plants 3rd Edition by Ian Clarke & Helen Lee is a bestselling valued source of clear and concise information on identifying flowering plants from around the world, both cultivated and in the wild.
When Galaxies Collide by Lisa Harvey-Smith promises you'll never look up at the night sky in the same way.
To order your $150 pack, email Dominika at Melbourne University Press.