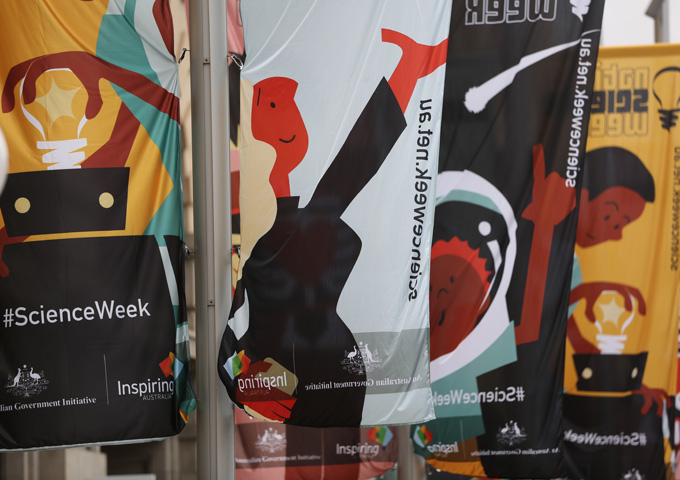 We're really pleased that former test cricketer Mike Hussey (aka "Mr Cricket") is appearing in National Science Week's community service announcement this year.
As well as his slightly higher profile as a test cricketer, Mike is also a qualified science teacher. When asked upon his retirement what he would have done if he hadn't played cricket he simply replied that he would have taught science and maths. As Gideon Haigh said in his article in The Australian last New Year's Eve, "you'd have felt blessed to be in any classroom under Mr Hussey's tutelage".
The video also features Brooke Topelberg and the students from Westminster Primary School in Perth. Westminster has been recognised as a leading school for science education, and in 2011 Brooke received the Prime Minister's Prize for Primary Science Teaching.
We'd like to take this opportunity to publicly thank Mike, Brooke, the students and staff of Westminster Primary, the WACA and also Media Heads, the producers of the video.