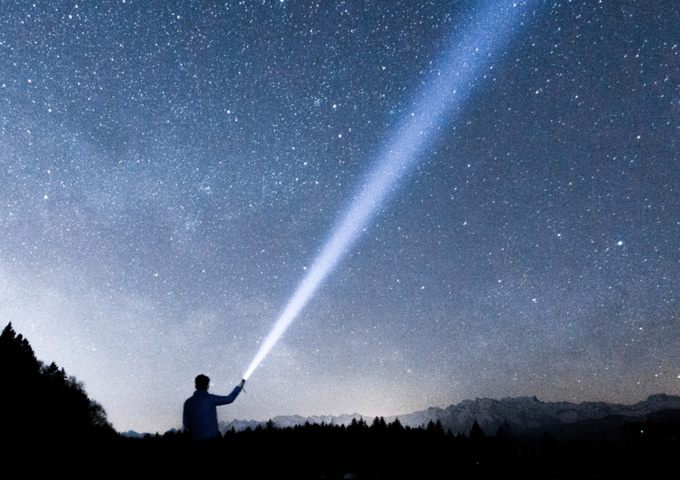 What do whales, echidnas, vaccines, rock art and dark matter have in common? They're all part of The University of Melbourne's series of 'Mid-Afternoon Masterclasses', running every day this week for the university's Science Festival, as part of National Science Week.
The masterclasses are delivered online as 45-minute mini lectures at 2pm each day and are suitable for anyone with an interest in science.
The online masterclasses cover a diverse and fascinating range of science topics – see more details below for a class that might be of interest for you:
Monday – Dating Australia's rock art
Rock art provides an important insight into Australia's First People, and to understand how these remarkable works relate to things like changes in the climate and environment, it is vital to know how old it is. Yesterday's class looked at the different scientific techniques being used to date Australia's rock art and the importance of integrating traditional knowledge and western science. You can watch the video recording of the session.
Tuesday – Calculating whale migration
Anyone lucky enough to have witnessed it first-hand knows that whale migration is a spectacular phenomenon! Every year many whales travel enormous distances from feeding grounds at the Earth's poles to breeding grounds in warmer waters. Communication between whales is important to help them navigate this journey, but increasing human-created noise is having a big impact on whales' ability to "hear" each other. This class will decipher the mathematical modelling used to understand how human activity affects whale migration.
Wednesday – Lighting the dark universe
'Dark Matter' is a term you may have heard before, but if you don't know exactly what it is, you're not alone – even the top particle physicists in the world are asking the exact same question! This class will explain how dark matter might interact with the world of physics, the challenges of searching for such a rare signal, and the effort to detect it that is occurring deep underground in Victoria.
Thursday –  The weirdest mammal in Australia
Monotremes – the only mammals in the world that lay eggs – are a puzzle that scientists are still trying to figure out. Found only in Australia and New Guinea, the first Europeans to study them thought they were a hoax! Although we understand more about them now, we still know very little about their reproduction and development. Join this class to learn more about these unique animals and what we are now starting to learn about their unusual reproduction.
Friday – Vaccine development – then and now
Vaccines reduce the chance of serious illness and have even eradicated diseases like polio and smallpox. But how are vaccines made and how did we manage to develop one for COVID-19 in little under a year? This class will look at the history and science behind this life-saving research.
Can't join the online classes live at 2pm? Never fear – all the Mid-Afternoon Masterclasses will be recorded and available to watch on the University of Melbourne YouTube channel.