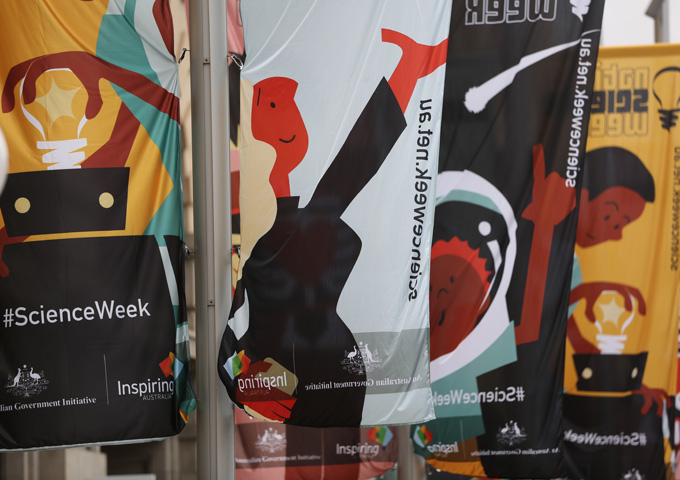 National Science Week will be here soon and the Australian Science Communicators (Victorian branch) are celebrating with an Open Mic Night. Join them at the Pre National Science Week Mixer and mingle with people who are hosting events as part of National Science Week.
This is the third year the event has been run and it's a great night of chatting and fun. Who knows – you might even find something or someone to add to your own National Science Week event!
Event-holders will be given the opportunity to briefly talk about their shows and the chance to will door prizes and National Science Week 'goodie-bags' to create a fun networking experience.
See you on Thursday 11 August, 6:00-8:00pm, Upstairs The Shaw Davey Slum, 171-175 Drummond Street, Carlton.
Register at Eventbrite: https://www.eventbrite.com.au/e/pre-national-science-week-mixer-open-mic-and-networking-tickets-26774432047
Facebook: https://www.facebook.com/events/267462096966842/
What are YOU doing for National Science Week?