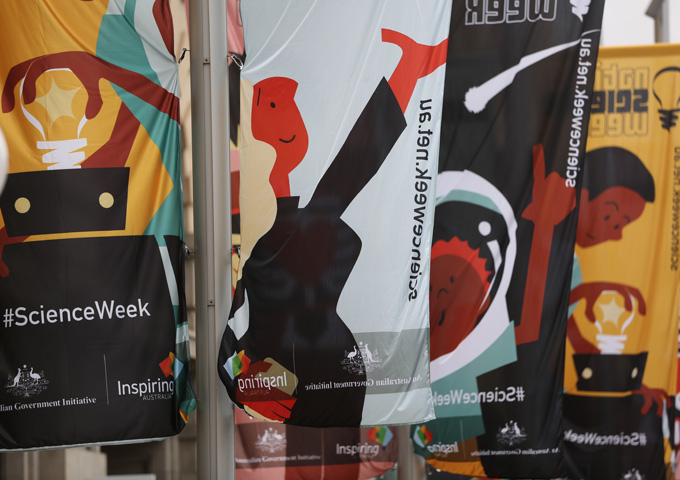 Following the very successful 2011 tour of international guest Jeff Potter, author of Cooking for Geeks, this year we have invited Kevin Liu, food fanatascist and blogger. Kevin learned to love food as an endearingly chubby middle schooler, pursued his passion for science at the Massachusetts Institute of Technology, and then conjoined those two worlds when he became an editor at the Science Fare blog.
When he's not setting off the smoke detectors in his kitchen or writing about his experiments, Kevin is brainstorming with Naveen Sinha, a core member of the Harvard Science and Cooking course development team. He is especially looking forward to collaborating with other science and food enthusiasts through the course's online textbook this fall.
Kevin is also currently working on a book about the science of mixed drinks.
Kevin is booked for following activities in Victoria throughout National Science Week:
Mon 13th Aug – Victorian launch at William Angliss with Deputy Lord Mayor, Susan Riley and 2012 Young Australian of the Year and Robogals founder, Marita Cheng and including chocolate demonstrations. He is staying on to work with students in the food technology and development class and to join with staff for lunch in the student kitchen.
Tue 14th Aug – Lecture/demo to students at Gilson College, Taylor's Hill.
Wed 15th Aug – Afternoon: Filming for Royal Children's Hospital's Macadamia TV show, Melbourne CBD.
Wed 15th Aug – Evening: Suzanne Cory High School cooking science event with parents and students, Werribee.
Thurs 16th Aug – Daytime: Bendigo South East College year 9 students, 'Where Food and Science led Kevin and could lead you'.
Thurs 16th Aug – Evening: Bendigo TAFE public restaurant Hospitality students 'The Science of Cocktails'.
Friday 17th Aug – ABC774 radio – joins Jon Faine for the Conversation Hour, 11am-12noon.
Sunday 19th Aug – Daytime: Living Science at the Market demonstrations – 11:00am and 1:30pm.
Monday 20th Aug – Early Careers Chemistry Network event for chemistry teachers, hosted by University of Melbourne's Chemistry Department.
He will be arriving in Melb on 11th Aug and departing 21st Aug.
If you would like to invite Kevin to your event, please contact Carly in the Victorian office.