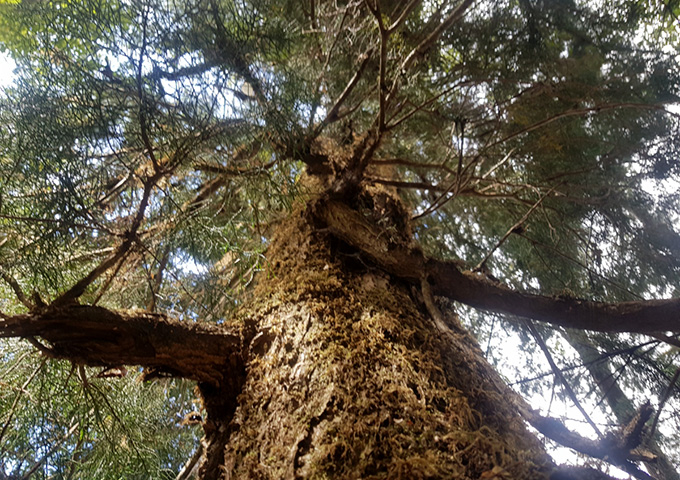 There's still heaps to do on these last two day of National Science Week for 2022.
illuminart installations are still illuminating regional South Australia, there are Walks and Talks in Canberra, you can learn about butterfly botany in Far North Queensland, and Science in the Swamp will be taking over Centennial Park in Sydney.
And don't forget to vote to decide Australia's Favourite Tree, this year's national project by ABC Science.
Other highlights include:
Saturday 20 August
Borrowed Time: Coastal erosion and climate change
Coral Street Art Space, Victor Harbor, SA
This exhibition is a cataloguing of beautiful Carrickalinga North Beach before climate change irrevocably destroys the region. Coastal and tidal zones are beautiful yet harsh environments, however climate change will most likely push these environments to collapse, replaced by dead zones of exposed rocks, surging wave abrasiveness, and tidal rubbish zones of destroyed human debris. Find out more.
Lets Get Physical!: Savoy Dance's Science dance workshop & social
All Saints Hall, Ainslie, ACT
Calling all swing dancers: it's time to get physical – scientifically, that is. Savoy Dance and science communicator Giselle Dreyer have put together a science-themed dance workshop and social. Join a 90 minute masterclass, exploring inertia, tension and momentum in dance, before putting your skills to work on the social dance floor. The lesson will use 6 count lindy hop, send outs, pass bys and returns, so be most appropriate for beginners and upwards. Find out more.
Insects and Flowers: A natural connection
Ravensthorpe Town Hall and Regional Herbarium, WA
A morning field excursion exploring and finding insects and the flowers they pollinate in our local area (9:00 am to noon). And an afternoon in the Herbarium looking at the wonder of insects and flowers under microscopes (1.00 – 3.30 pm). Find out more.
Science Week at Rainforestation Nature Park
Kuranda, QLD
Learn about the science of the rainforest plants and some of their traditional food and medicinal uses. The world heritage protected Wet Tropics Rainforests of Far North Queensland are not only home to some of the world's oldest forms of plant life, but the worlds oldest living culture. Scientific talks, the opportunity to plant your own rainforest seed to take home, examine the rainforest through a microscope, and do some rainforest leaf art. Find out more
Sunday 1 August
Big Science Adventure
Capricorn Caves, QLD
Join local palaeontology experts to unearth megafauna era fossils, looking at them closely under a magnifying glass. Meet Malachi from Rocky Instincts at his cutting edge fire workshop. Check out a variety of nature displays and activities from FBA, CQU, Shell World and more. Find out more.
Workshop: A Garden in a Jar
Ballarat Library, Vic
Use recycled glass containers (bottles, jars) to create a take home terrarium, planted with herbs or ferns. Find out about the science of glass production and the positive environmental benefits of reducing waste by reusing a common household product, such as glass containers. Presented in collaboration with local community organisation Food is Fee Inc. Find out more.
Huon Valley Huon Pine Celebration
Geeveston Town Hall, Tas
A practical, hands-on intro to dendrochronology workshop at the Geeveston Town Hall. There is a piece of Huon pine approximately 1.5 meters in diameter sitting mostly unnoticed in a corner. It has a simple sign on it indicating 2,000 years in age. We aim to not only make this piece of wood a famous landmark of Southern Tasmania, but also to use it as a science education tool – a chronometer for understanding time. Find out more. There is also an event in Frankston.
iNaturalist: Be a Local Nature Hero
Croydon Lbrary, Vic
Join Ecologist and Entomologist Luis Mata for a walk in the park to learn how to use the iNaturalist app to contribute to conservation and ecology research. Explore the freshly redeveloped Tarralla Wetlands and the established Eastfield Park to discover what creepy crawlies, fungi, and plants are making these environments their home. Find out more.