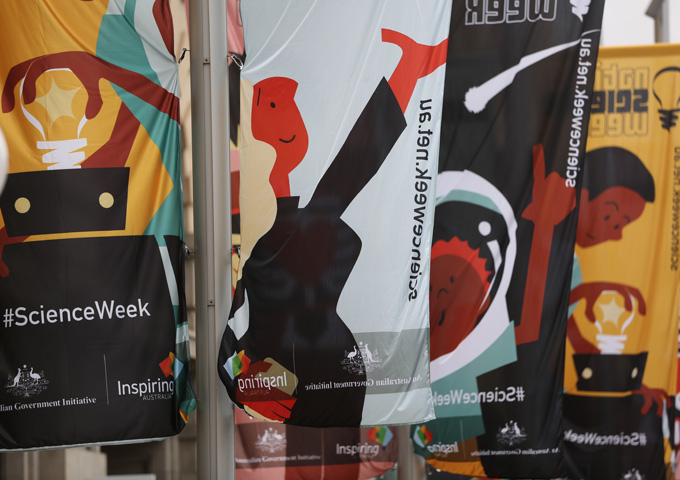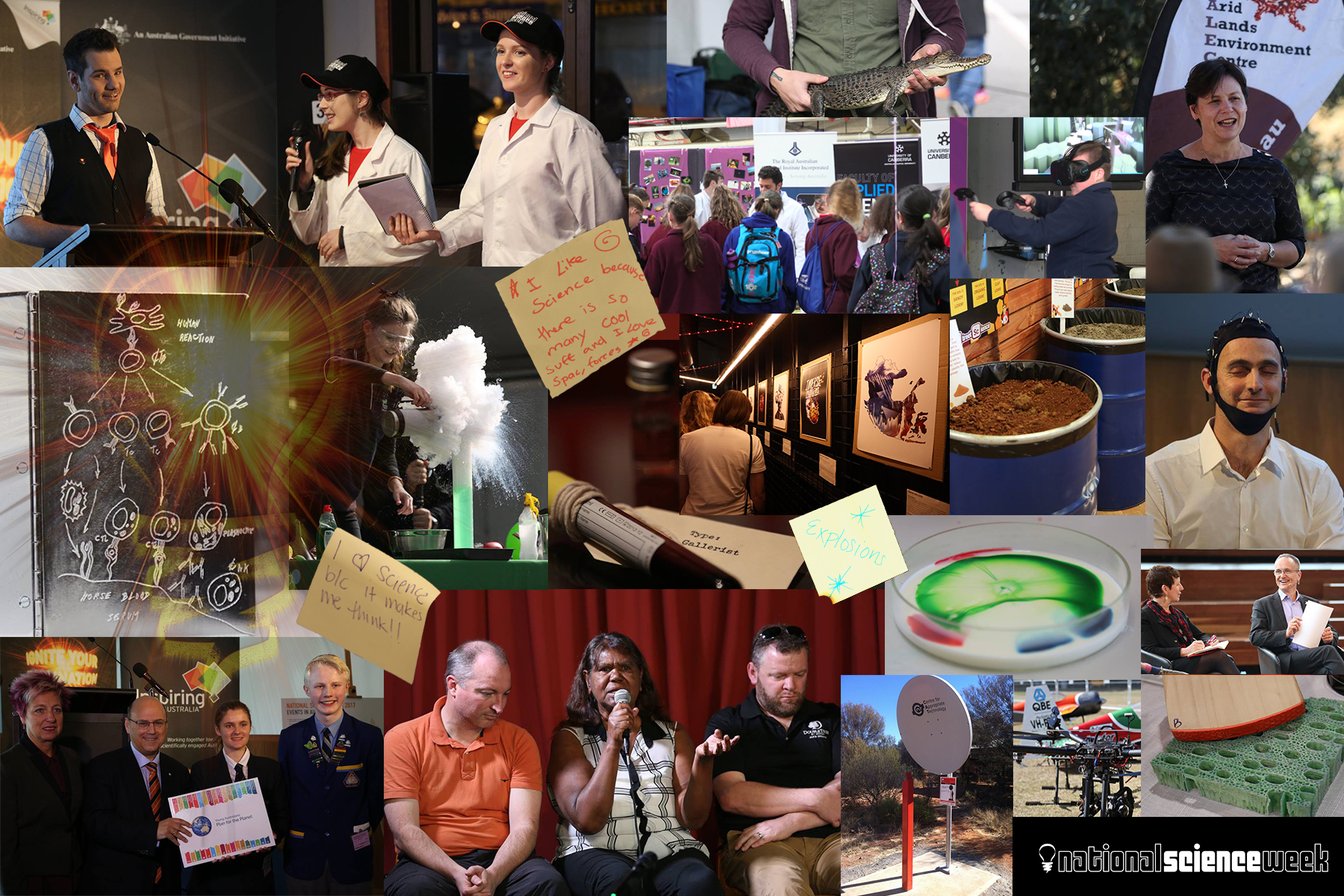 Well, that's it – another National Science Week done and what a huge festival it has been.
We're still collecting the stats from the week, but with over 2100 events, competitions and online activities uploaded onto the event calendar, it has definitely been the busiest National Science Week to date.
Here in the national Inspiring Australia office, we're definitely looking forward to a comfy sleep in tomorrow – but before that, we really want to acknowledge some important people and organisations without whom National Science Week would not be what it is.
First, acknowledgement is due for the National Science Week partners and sponsors:
The Australian Science Teachers Association, who have been instrumental in providing material and support to teachers across Australia to get their students and school communities involved in National Science Week;
The CSIRO, who not only ran a number of events and outreach programmes during August, but also have hosted our website this year;
media sponsors Discovery Science, COSMOS, NewScientist, and Popular Science, whose support have been instrumental in spreading the word; and
the ABC, who not only ran this year's citizen science project (Australia's Biggest Smartphone Survey), but also ran an organisation wide focus on science for the month of August.
Secondly, a big thank you goes to each of the state and territory organising committees and Inspiring Australia state/territory-based managers. Each volunteer committee is responsible for compiling a successful state/territory wide festival, and it is no small effort. They do this through running local grant rounds, organising launch events and festivals, inviting interesting international speakers, and building the general excitement in local organisations, institutes and communities in the lead-up to August.
And finally, National Science Week has always represented a massive effort of thousands of volunteers getting involved and making an amazing national festival. The festival is a peak in STEM engagement activity across the year and would not be possible without this substantial grassroots dedication. Thank you.
Thank you all again for your support and tireless dedication to making 2017 the biggest National Science Week. Right – I'm off to bed.