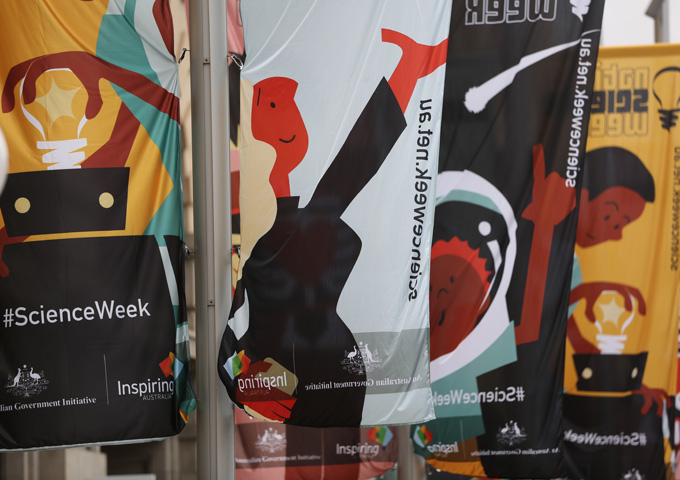 Inspiring Australia and the Queensland National Science Week Coordinating Committee will support Queenslanders to host a Café Scientifique during National Science Week. Up to $200 is available for each event.
Café Scientifique is a place where anyone can come to explore the latest ideas in science and technology. Cafés Scientifique are held in bars, theatres, museums and cafés around the world, and now, across Queensland.
All you need is a topic, a speaker (or speakers) to make a short presentation, access to some catering and an audience to actively participate in a discussion of the science.
Previous Cafés Scientifique in Queensland included You Give Me Fever, Venomous Animals in North Queensland, Disruptive Innovations, a Dinosaur Double Header and a Café about the state of the Brisbane River. More information.
The Queensland National Science Week Coordinating Committee will provide funding to a number of selected Cafés Scientifique to be held during National Science Week 2013.
Submit a proposal and a budget to Inspiring Australia (Qld) Manager Jayne Keane to apply.
Image by designbyfire. Used under license (CC BY-NC-SA 2.0).