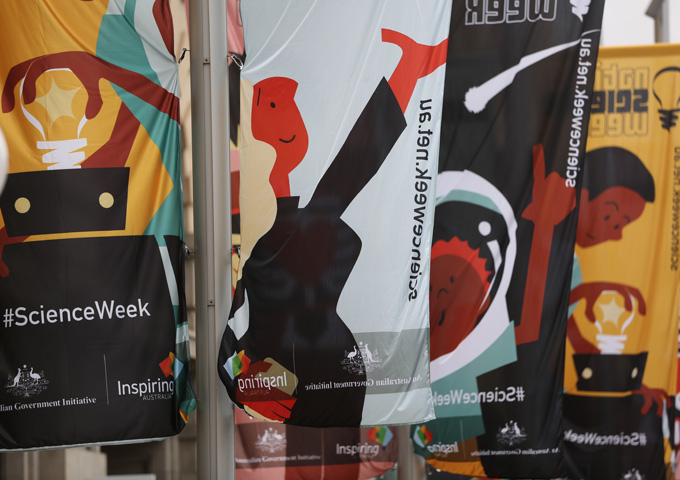 The National Science Week 2013 grant round will be open from 6 – 26 November 2012.
The round is for $500 000, but two grants of $25 000 are already decided (they are the three year long grants awarded last year). So there is $450 000 available now.
Applications can be for grants between $2000 and $25 000, for events that have largely non-school based audiences.
Be aware that grant funds cannot be used for salaries, catering or capital items (see the Grant Guidelines for details).
Competition for the grants is fierce: last year there were 138 applications representing a total $2.4 million in requests. Of these there were 37 projects that were successful in receiving funds.
Before you apply, make sure you are familiar with all of the information for applicants.
Applications are made electronically, and we suggest you don't leave it until the last minute to submit yours. The grants system works with Internet Explorer 8 on PC, but may not in other browsers or platforms.
Successful applicants will be announced in early 2013.