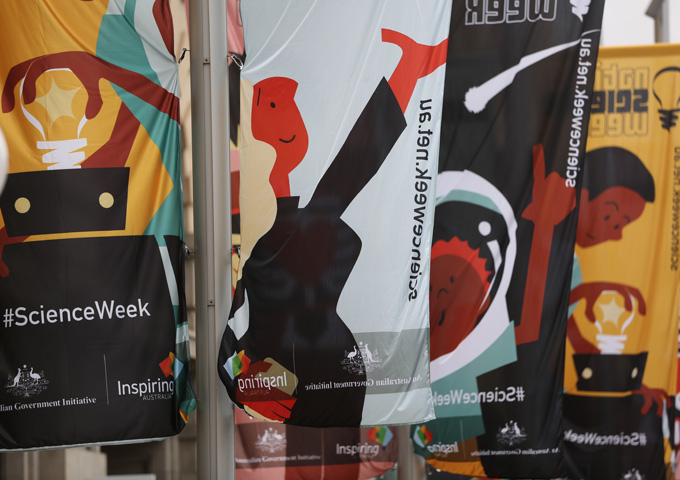 The National Science Week coordinating committee in the Northern Territory is providing grants of up to $3000 to support events in the NT. A total of $15 000 is available.
Selection criteria
The proposed projects must comply with the following criteria:
Be consistent with the NT's National Science Week objectives: the objective of Science Week in the NT is to increase awareness and understanding of the central role that science, technology, innovation and entrepreneurship play in Australia's economic and social wellbeing.
Target/Reach: proposals should indicate the geographical and institutional reach.
The project should be conducted during National Science Week or as part of an associated Science Week event: In 2017 National Science Week will be held from 12–20 August. Support will only be offered to projects being held during this time or as part of an associated National Science Week 2017 event.
Be innovative and value for money: the Grant Committee are particularly interested in proposals that have a new or refreshing approach to meeting the National Science Week objectives and achieving value for money.
Detailed budget: a budget including details of finance or other resources provided by the applicant's organisation and other organisations should be included.
Submissions
Applications should be submitted by COB Friday 21 April via email and with the attached form (.docx, 520 kB).