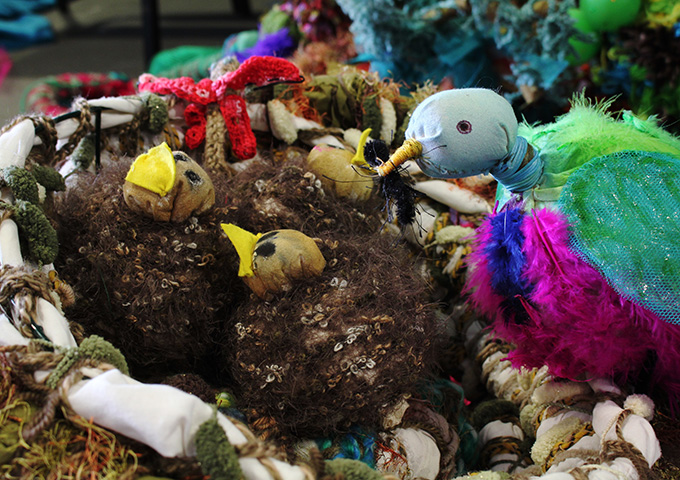 National Science Week is Australia's annual celebration of science and technology. Each year, the Queensland National Science Week Coordinating Committee offers seed grants to assist hubs, clubs, organisations and schools to run STEM inspired activities across the state.
The Queensland National Science Week Coordinating Committee offers annual seed grants for activities undertaken during National Science Week 15-23 August, 2020.
The aim of the grants is to increase community awareness, understanding and engagement with science, technology, engineering and maths (STEM) based activities during National Science Week in Queensland.
Grants are available up to $5000. Applications will be assessed on how well activities are designed to achieve the aims for National Science Week, and how well the key criteria below are addressed:
Locations – locations where STEM activities are not normally on offer or easily accessible.
Target audiences* – initiatives designed to engage a wide and diverse audience, particularly those with less exposure to STEM; or events aimed at the wider community, rather than a single organisation.
Planning – your strategy on how to achieve your objectives.
Engaging audiences – how you will reach your target audience, and promote the event or activity.
Potential impact and value for money—preference will be given to initiatives which show consideration for potential longer-term tangible benefits. For example, pilot events which can be run again, or used as a stepping stone for future events, or links with community initiatives.
*Please note that if you are applying for an event to be held solely for members of your own school community, it will not be eligible for this grant program.
Resources are available, here on the National Science Week website, which can assist you to plan, promote and implement your event. These can be used by anyone wanting to hold a national science week event.
How to apply
Help inspire the next generation and get involved. Apply now via the online form.
Applications opened on Thursday 5 March and strictly close at 4.00 pm on Friday 27 March 2020. For inquiries, contact the Inspiring Australia Queensland team via email.
Once you submit your application you will not be able to edit it. If you wish to submit an additional piece of information, please email it.
If you wish to restart your application, please reload the survey form.
You will be notified by Monday 11 May 2020 whether your application was successful or not.
If you are successful, you will be required to do a number of things:
Register your event on the National Science Week website
Use the National Science Week and Inspiring Australia logos in event promotion (available online)
Hold your event and run your activity as per your application.
Provide an acquittal report by Monday 31 August 2020, (report available on the Inspiring Australia Queensland website)