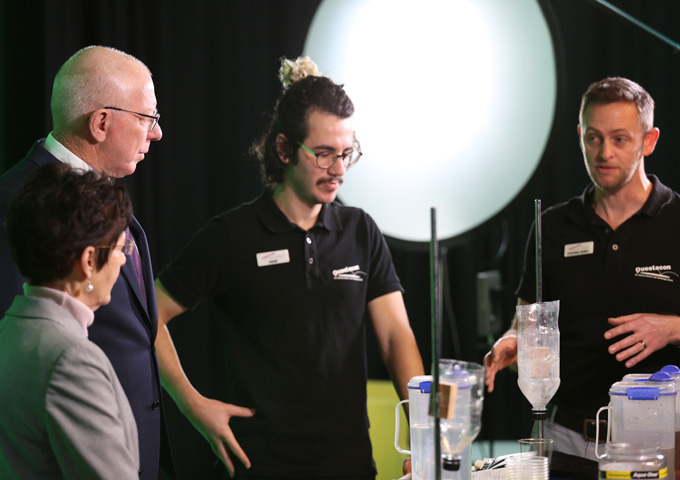 Questacon in conjunction with the Office of the Governor General are excited to present the 2021 Governor General's Design Challenge. This live one hour virtual workshop is set to be a valuable experience for upper primary students to use design thinking in a hands-on and highly interactive way for deeper learning about science, technology, engineering and mathematics (STEM).
Join Questacon presenters and Their Excellencies, the Governor- General of the Commonwealth of Australia, General the Honourable David Hurley and Mrs Hurley as they beam into your classroom for an exciting journey of tinkering, experimenting, and exploring innovative solutions around water sustainability.
A link to the Zoom room will be provided closer to the event which will be held on Monday 16 August.
Filtering Water
The following is a list of materials to prepare prior to the activity that you can use to build your own water filter.
Water filter equipment (per group/pair):
disposable plastic bottle cut in half, with small hole in lid (or lid removed)
chair/table leg to attach soft drink bottle to
masking tape
measuring utensils/cups/spoons (for scooping materials into bottle)
disposable or reusable cups (to pour and collect liquids)
scissors
towels and tubs (for clean-up)
Liquids to test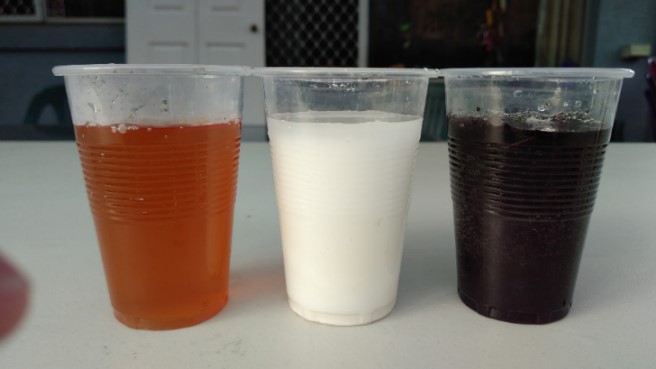 You can set up larger volumes for multiple groups of students.
1 cup of clean tap water (as a control for comparison)
1 cup of black tea (discolouration)
1 tablespoon of cornflour dissolved in a cup of water (small particles)
1 handful of dirt/potting soil dissolved in a cup of water (large particles)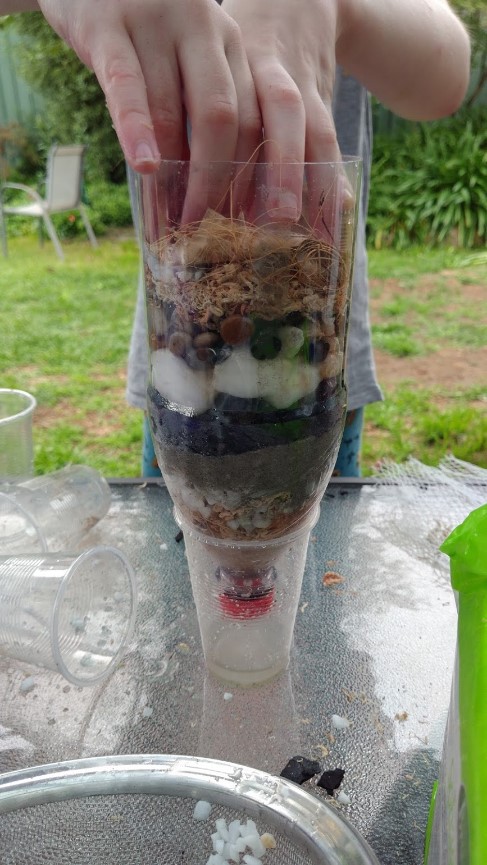 Materials to put into water filter container – a selection of:
sand
gravel
rocks/pebbles
activated charcoal
material mesh/coffee filter (old cut up t-shirt for example)
rubber bands
other assorted materials eg:

cotton wool
tanbark
grass clippings
straws
upcycled materials