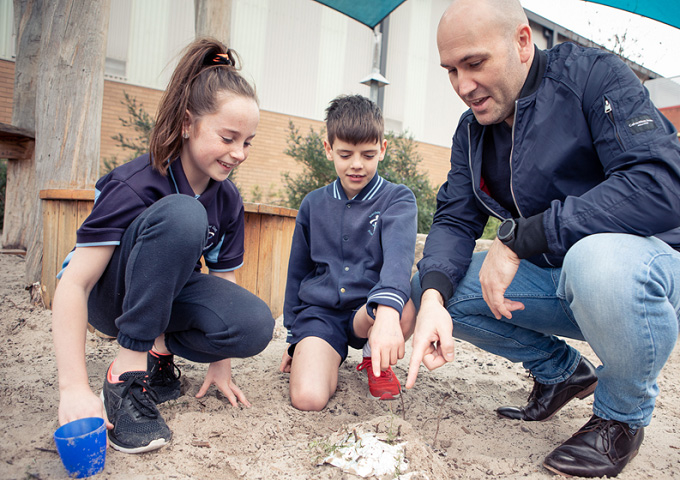 CSIRO, the National Science Agency, has supported STEM education and outreach programs for teachers and students for over 40 years and counting. Naturally, they're back again for National Science Week.
This year, CSIRO has created over 50 curriculum-aligned learning activities and resources for primary school teachers to enhance their classes.
The activities relate to what happens to glass once it is used and how it, and other materials, can contribute to the circular economy.
About the circular economy
Each year, 90 billion tonnes of primary materials are extracted and used globally, with only nine per cent recycled (United Nations Environment Programme, 2019). It is commercially unsustainable and comes with significant detrimental impacts to health and the environment.
CSIRO is focused on solving the greatest challenges through innovative science and technology. This includes ensuring we have a resilient and valuable environment, are moving towards clean energy and resources, and supporting the growth of future industries around these goals.
A 'circular economy' model, which employs not only waste management, but reuse, recycling and responsible manufacture could support the development of new industries and jobs, reducing emissions and increasing efficient use of natural resources (including energy, water and materials).
With the next generation poised to continue our efforts in leading this work, Australian-based educators, in collaboration with CSIRO researchers, have developed its National Science Week learning activities.
Designed for Foundation – Year 6 students, the activities incorporate a range of topics such as sustainability, recycling, product design and ending plastic waste.
CSIRO have more information about the circular economy, including the National circular economy roadmap for plastics, glass, paper and tyres.