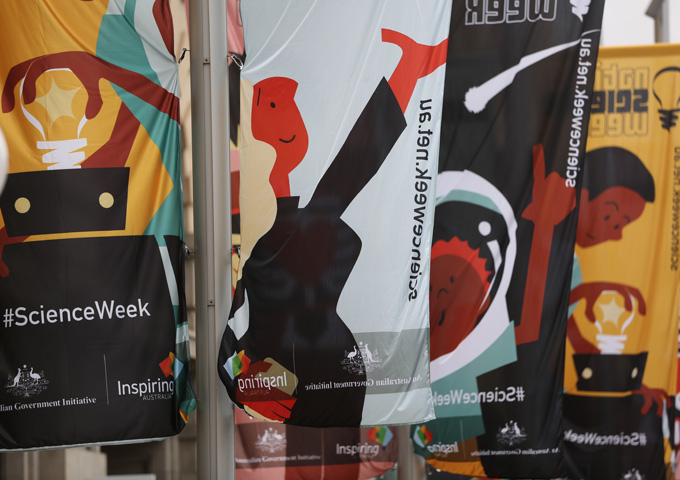 For the first time, Tasmania will play host to a fun festival celebrating science and the International Year of Light. The Festival of Bright Ideas (FoBI) invites exhibitors and activity providers to participate, free of charge.
As part of National Science Week, the Festival of Bright ideas will be held at Hobart's picturesque Princess Wharf (PW1).
The festival will showcase the full spectrum of the Tasmanian science sector and aims to offer a program that is accessible and collaborative, engaging all ages and interest levels of science. This is a great opportunity for you to demonstrate the science in your work in a fun and interesting way, and to help us celebrate National Science Week in Tasmania.
There are many ways that you can get involved with the festival including, but not limited to, holding an expo stall, providing a demonstration or activity, or contributing to the speakers program, and all at no cost.
Find out more information at the FoBI website and get in touch if you have any questions.
Schools can also register their interest at the site.
__________________________________
Media queries: jklaus@utas.edu.au
Events: tasscienceweek@gmail.com
General: Tasmania@scienceweek.net.au
#natsciwk