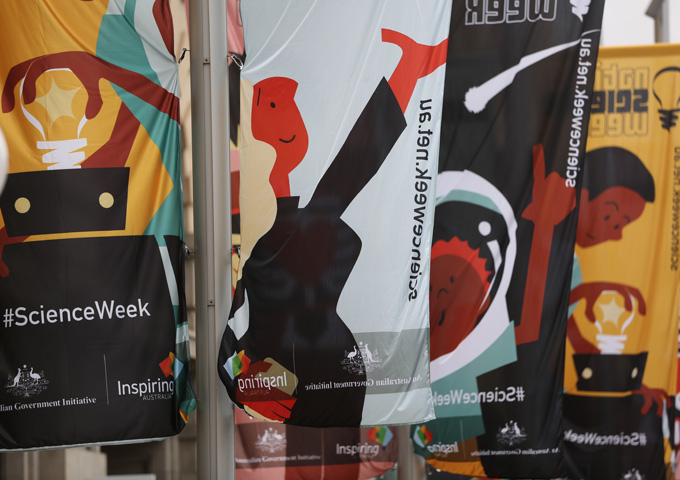 The Queensland National Science Week Coordinating Committee offers annual seed grants up to $2500 for activities undertaken during National Science Week (11 – 19 August 2018).
The aim of the grants is to increase community awareness, understanding and engagement with science, technology, engineering and maths (STEM) based activities during National Science Week in Queensland.
Eligibility
The event must be held in National Science Week.
Events aimed at the wider community, rather than a single organisation, will be preferred. School-based activities are ineligible unless they can demonstrate significant community partnerships, engagement and audiences.
Applications should address key criteria.
Requirements
Grant recipients will be required to:
Register your event on the National Science Week website;
Use the National Science Week and Inspiring Australia logos in event promotion;
Hold your event / run your activity as per your application;
Provide an acquittal report by Friday 31 August 2018;
Complete the online evaluation process established by National Science Week using information collected from feedback forms at the event.
Webinar
A free online webinar will be held on Tuesday 27 March 2018, with tips for completing your grant application. Please register your interest via email. A recording of the webinar will also be available following the session.
How to apply
Applications are made via the online form and close at 5pm Tuesday 10 April. Please send an email if you have any questions.