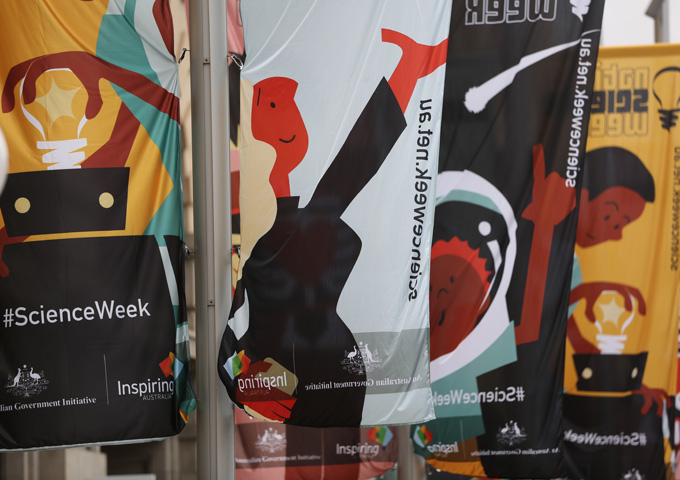 The Crazy Scientist, Darin Carr, is heading to Tasmania.
Come and tickle your retinas while learning how coloured ninjas, flashing balls and dancing coloured shadows can inform us how your eyes use light to see objects. Experience how we use light to make objects disappear and lasers bounce off microscopic particles in the air to make amazing pictures above your head. These and many more highly interactive demonstrations (with your help) will be conducted during Science Week at QVMAG by The Crazy Scientist. Check website for further details.
Official Crazy Scientist website
For more information on National Science Week in Tassie, follow us!
Free mobile apps available for Android and Apple devices.