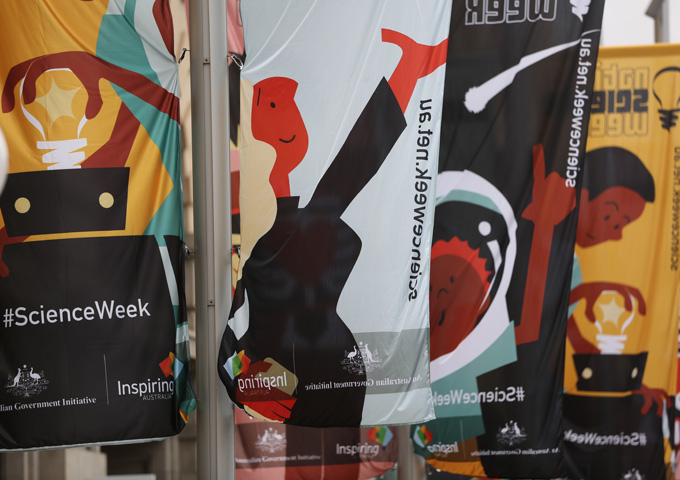 Can you Sci-ku? Get involved in the RiAus Sci-ku competition for a unique blend of science and poetry and have the chance to win some great prizes.
This year the theme is LIGHT, recognising the UNESCO International Year of Light, and National Science Week's theme 'Making waves- the science of light'.
With such a broad topic, there's lots of creative scope.  The only rule is: your entry must relate to science and light. RiAus is seeking entries for Primary school, Secondary school and Open categories.
A photon's journey
Illuminates its own path
At the speed of light
Dr Paul Willis, RiAus
For more information including guidelines on how to write sci-ku: http://riaus.org.au/sci-ku/
For some science inspiration watch RiAus Bragg member Prof Tanya Monro describe what light is in less than 60 seconds here:
Or if you have a little longer Prof Tanya Monro can take you through a 20 minute crash course on the science of photonics