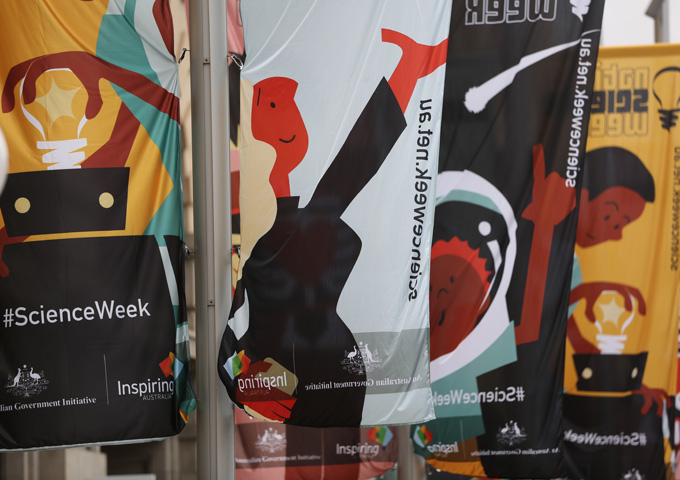 Several grants of up to $200 each will be awarded to develop and deliver Café Scientifique events, activities or programs in Queensland for National Science Week, 2014. Preference will be given to events that are interactive, engaging and community based.
Assessment will be based on merit at the time of submission, until the funds are exhausted. The Queensland organising committee will also provide resources to assist with your event.
How to apply
Applications must include:
the applicant's name;
your organisation's name and ABN (if applicable);
contact details; and
an overview of the cafe's aims, speaker biographies, science and structure of the event.
For more information about Café Scientifique in Queensland and the kind of cafes we are looking for, please read about our past events.
A brief budget proposal outlining costs covered by both the grant and the organisation should also be included.
Applications should be submitted via email by Friday 30 May.
Successful applicants will be notified by Monday June 9. Payment of grants will be made upon receipt of a valid tax invoice.
Requirements for successful applicants
List your event on the National Science Week website;
Acknowledge funding support by ensuring the National Science Week logo appears on your event material
Use the Inspiring Australia event and evaluation systems
Provide National Science Week feedback forms at your event and submit them with your acquittal report
Provide photos or videos of your event to help National Science Week showcase successful grant-supported events.