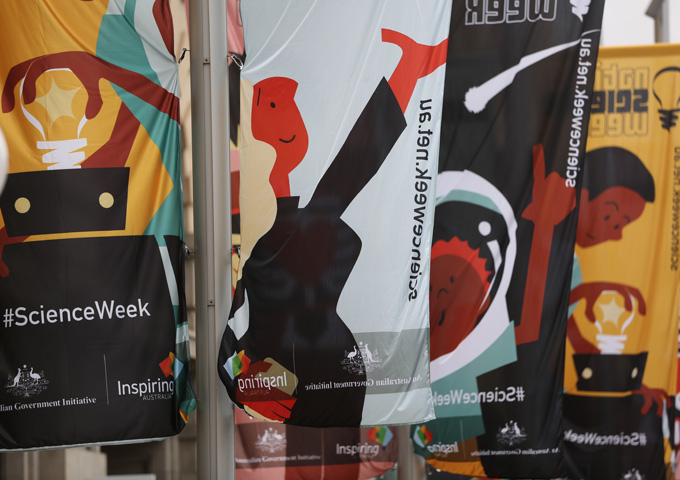 Weed controlling insects, maggot painting and an autonomous underwater vehicle will be on show as part of Extraordinary Science at the EcoSciences Precinct (ESP) during National Science Week, 10-18 August 2013.
The ESP will open its doors to the public from 3.00-5.30pm on Thursday 15 August 2013, with 'Show and Tell' with the scientists from DAFF, DSITIA, and CSIRO, building tours, science shows and demonstrations.
Be wowed by CSIRO Education's science shows at 3.30pm and 4.15pm, meet Dr Rob from SCOPE and see his amazing demonstrations at 5.00pm, take a guided tour of the ESP building, and meet the scientists who conduct their research in the award-winning building.
Extraordinary Science @ ESP will showcase science throughout the Week with an Art-Science Exhibition, Scinema science film screenings, two Café Scientifique events, "Make it snappy" speed-science talks, and a Friday afternoon Brain Break science quiz.
Book and find out more about the National Science Week events at ESP.