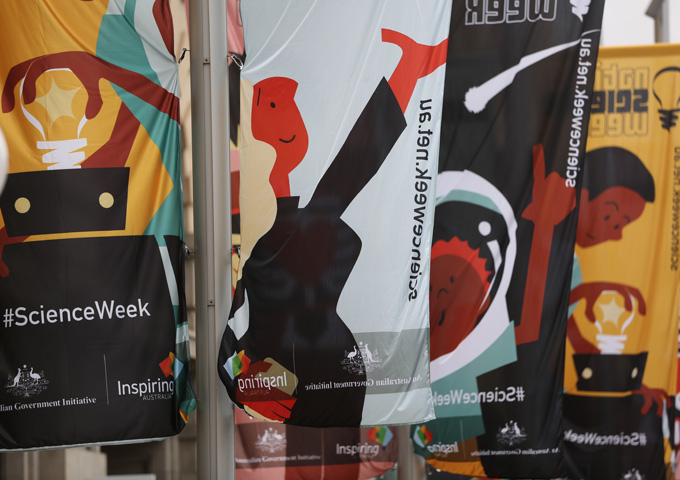 Big Issues, Brilliant Minds, Great Sights and Top Science.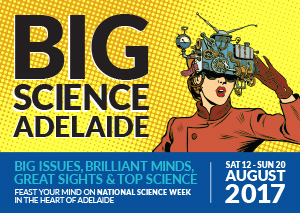 Feast Your Mind on National Science Week in the heart (and head) of Adelaide.
Big Science Adelaide is a curated program of events for primarily adult audiences. Big Science Adelaide brings together events within the Adelaide CBD around a central theme. This year's theme is 'The Colour of Science'.
Adelaide is a city of scientific and technological achievement and innovation, with world-class universities, research and cultural institutions, and award-winning researchers. Big Science Adelaide celebrates and showcases our diverse and multidisciplinary science and innovation community to inspire pride and increased appreciation and recognition of science.
Events include:
Explorer in Residence, State Library of SA
Proton Therapy lecture, SAHMRI
Create Your Own VR Experience, Adelaide City Library
Battle of the Brains, RiAus
Where Art Meets Science in the Intertidal Zone, National Wine Centre
More information (3.5 MB, PDF).