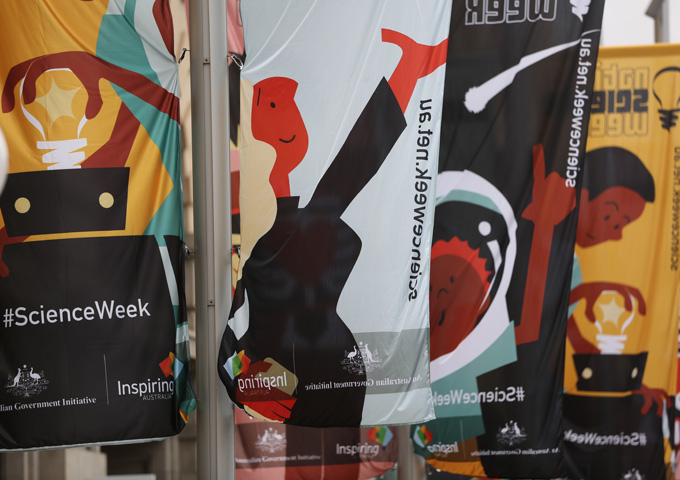 The ACT National Science Week Coordinating Committee is calling for applications (127 kB, .doc) to bid to plan and stage the local launch of National Science Week in August 2015.
The committee has up to $10 000 available for an event that the local community can also be a part of. The Committee will be looking for some creative flair and imaginative spark in the proposals.
Remember – this is not just an opportunity for organisations to promote themselves.
Submissions on the application form (34 kB, .doc) are due in via email by 5.00 pm Friday 13 February 2015.
Be sure to download both documents to prepare your application.