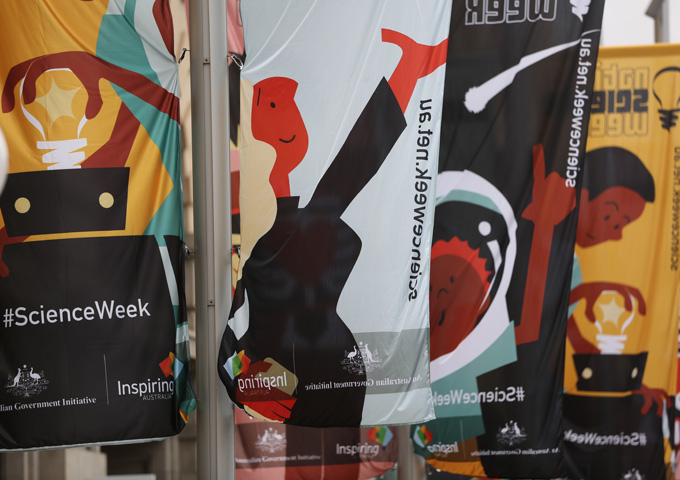 National Science Week is just a month way, and things are starting to get chaotic here in Perth. After Inspiring Australia's amazing support last year, lessons about running science events have been learnt… so we're going bigger. Much MUCH bigger!
I'll be proudly introducing kids & parents to the wonders of space exploration, inviting them to play the award-winning computer game Kerbal Space Program on the Perth Cultural Centre's 8m wide super screen from 6pm on August 21, 22 & 23.
Immediately after Kerbals On The Super Screen each night, I'll be performing Becoming Martian in the state library theatre from 7pm. It's a science-comedy show on how humans will change in body, mind & soul by colonising Mars. As one of 705 astronaut candidates shortlisted to colonise Mars in 2025 with Mars One, I should know!
Three different science-themed comedy events are running at the Brisbane Hotel too:
Shapiro's Science Special August 19;
Adam Peter Scott's Science Deathmatch August 20; and
Big Hoo Haa's Science Week Special August 22.
Plus I'm trying organise The Physicist & The Poet with the wonderfully talented Bronwyn Lovell to share her new verse novel about Mars One – there's something for everyone this National Science Week!
Guest blog post by Josh Richards.