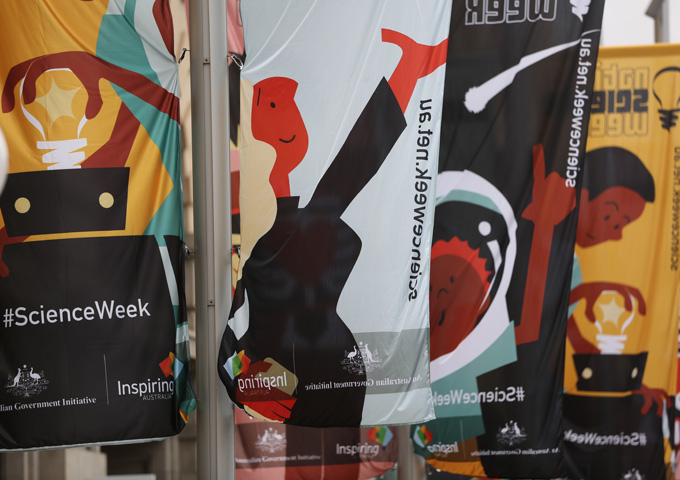 Come along to the Gold Coast Science Fair during National Science Week for fantastic science and technology activities, live entertainment, demonstrations and competitions.
The Gold Coast Science Fair is an annual event now in its fourth year created to help encourage engagement within the Science, Technology, Engineering and Mathematics (STEM) industries in a fun and interactive way.
The initiative is part of the Tech GC program courtesy of Gold Coast City Council.
The Gold Coast Science Fair provides local education providers, industry representatives, industry leaders and innovators alike the opportunity to showcase their organisations, projects and services to like-minded students and individuals. This event also encourages the local Gold Coast community to engage within the STEM sector.
With the Gold Coast's three leading universities – Griffith University, Bond University and Southern Cross University – taking part in this event, it is a great opportunity for students and adults to discover how they can further their passion for STEM learning right here on the Gold Coast.
This wonderful community-based event will be held on Saturday 10 August from 10am to 4pm at Southport Broadwater Parklands.
With loads of prizes to give away and a QR Code competition being run on the day, you could be in the running to win an iPad.
This event is FREE, and you can also pick up a free showbag to see what our exhibitors have to offer. There will be food, entertainment and fun, with mini explosive stage presentations happening throughout the day!
Guest blog post by the Gold Coast Science Fair.