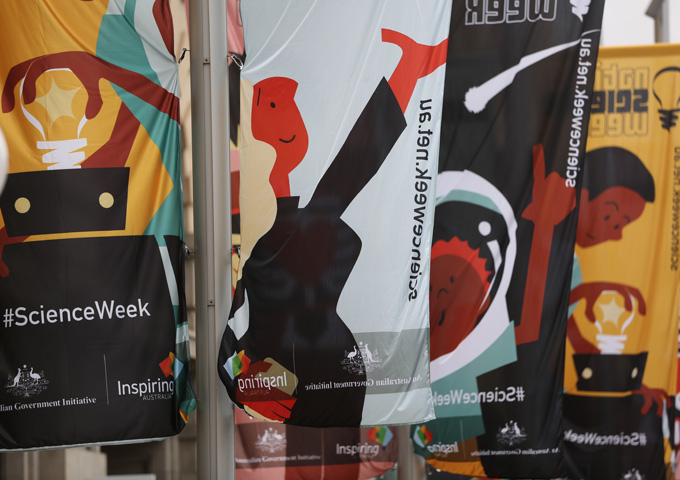 We were very lucky to meet Alan Alda when he came to Australia in March this year. Alan came to Australia for the inaugural World Science Festival in Brisbane and to announce a partnership with the Centre for the Public Awareness of Science at ANU.
Alan generously agreed to filming an interview with us about science and science communication:
We also made this wonderful community service announcement for National Science Week that will air on free-to-air and subscription TV in August:
Alan is a passionate science advocate and founded the Alan Alda Center for Communicating Science at Stony Brook University in New York.