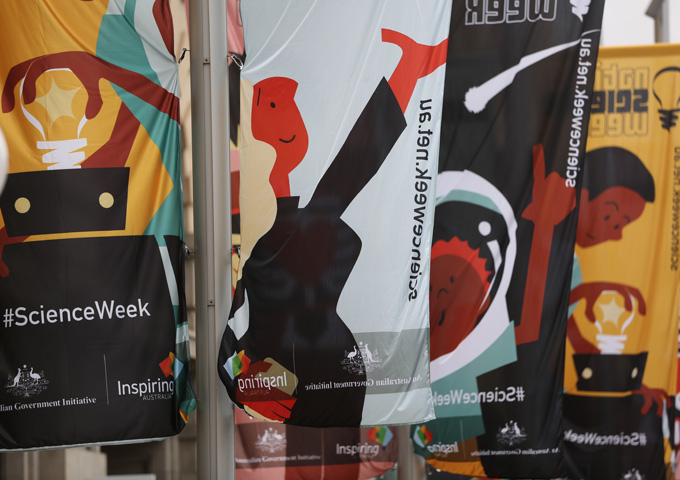 The National Science Week ACT Coordinating Committee is offering seed grants of between $500 – $3000 for community-based new National Science Week activities and events.
There is a total of $10 500 available in this round. The ACT Coordinating Committee anticipates a larger grant round may be made available later in the year.
To apply, please submit your application to the Secretary, Ms Ms Anh Nguyen, by Friday March 22, 2013.
Successful applications will bring science to a new audience and/or materially improve public awareness of science.
Prefeence will be given to proposals with a creative, hands-on approach to science.
Your application should address the following criteria:
Your name and position.
Your organisation.
Phone and email.
Proposed title of event.
Describe your proposed event.
How will this event increase public awareness of science?
Briefly describe your target audience.
Where and when the event will take place?
Name any project partners and give a brief description of their involvement.
Describe your involvement in at least one previous successful project in which you've had to manage a defined budget and expectations around project delivery.
Outline a budget for your event, including the size of grant you require and details of in-kind or monetary support that will come from sources other than this grant.