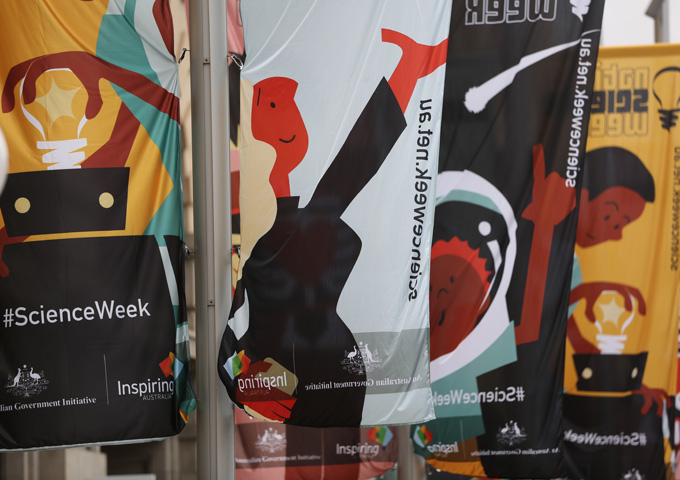 There are more than 80 events happening across the ACT in National Science Week this year.
From the National Dinosaur Museum to Geoscience Australia, the Shine Dome and Questacon, there's something on for everyone. There are events for children and families taking place in every public library and three major shopping centres, as well as talks about the Canberra Air Disaster, a performance by Professor Brian Cox and a how-to session on science blogging and online science videos.
This year the event program is a poster which will be included with the Saturday Canberra Times just before National Science Week gets underway. Or you can download (3MB PDF) and print your own - A3 recommended!