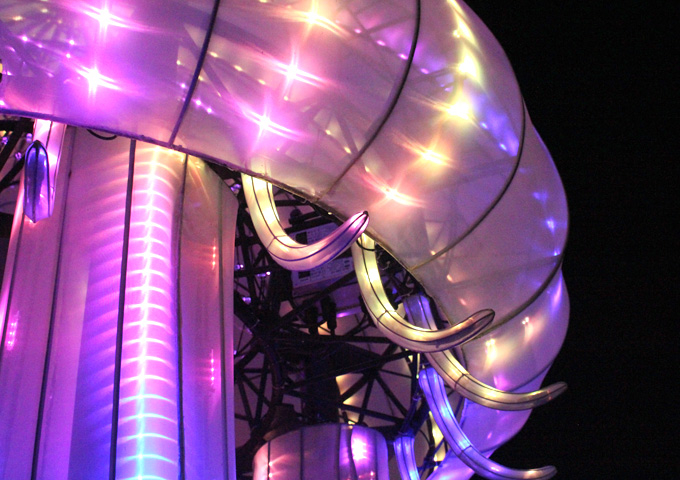 The ACT National Science Week coordinating committee is thrilled to announce our 2020 seed grant recipients.
This year National Science Week in the ACT is going virtual to align with changes due to COVID-19 and the grant applicants have taken this on board for their 2020 planned events.
We were overwhelmed with the number of exciting event applications for this year and are pleased to fund 17 different events that will help bring Science Week in the ACT to life.
A big congratulations to all the successful applicants.
Digital Kids SecuriDay
Kids SecuriDay

Kids SecuriDay is all about introducing youth to security, and its importance in their everyday lives with interactive virtual world games, workshops, talks and international and local guests!
Breaking down the science behind successful composting
Capital Scraps Composting

A webinar and interactive question and answer session all about fundamental science that helps participants compost more successfully, covering aspects of biochemistry and microbial ecology.
SciScouts & Fizzics Education Space Xplorer
Fizzics Education and Scouts ACT
A live online Space program consisting of online interactive workshops and culminating in a national live stream event – Destination Moon & Beyond. Don't tell young people the sky's the limit when there are footsteps on the Moon!
Diversity and Inclusion in STEM
Women in Engineering Committee Engineers Australia

A series of events showcasing the journey of members of Engineers Australia, Women in Engineering and other community groups, highlighting their challenges and tips and tricks to successfully achieve their career goals, and their passion in STEM associated to their unique traits as individuals.
Measuring Earth's Gravity with the Largest Pendulum Experiment in the ACT
Young Stars

An event that brings together 200 young people in the community to do the largest group physics pendulum experiment in the ACT to measure Earth's gravity. The event demonstrates fundamental Newtonian physics and provides a hands-on, real-word science experiment aimed at engaging the future young stars in the ACT.
Shirty Science Up Late
Shirty Science

Dust off those art supplies because Shirty Science Up Late is streaming scientists straight into your lounge room so you can try your hand at science shirt making and learn a few things in the process. Each weeknight of National Science Week, Shirty Science will go live on Instagram with a Canberra scientist, armed with a plethora of questions to breakdown the scientists research into understandable and drawable content.
Game Plus & AIE Present: Game Jam @ Home
Game Plus

During this remote game jam participants will discover that they can make a game in 48 hours. They'll challenge themselves, meet new people, learn new skills and in the end will produce and showcase their brand-new game.
Canberra Women of Science and Art
Innovate Communicate & Renee Arringer

Canberra women of science and art will showcase a diverse group of professional women in science, tech, engineering, art and maths (STEAM). The activity will encourage families to create an artistic interpretation responding to the stories they hear and the women who share them. These 'interpretations' can be anything – from art, stories/poems, animations, comedy!
Nature Journalism
The Prehistoric Times Magazine

Become a natural history journalist. Learn how to research, edit and publish articles about Australia's natural history with online classes and video lessons. Then create and submit an article about an Australian prehistoric creature to be published in the Prehistoric Times magazine.
Don't throw away your shot – How to shoot science
Workmanlike Images

Part photography workshop and part science show. An online photo workshop on capturing science moments or concepts. What do you need to capture spectacular and memorable images and what exactly are you capturing?
Women's Science Adventures
Phil Up On Science

A videoconference with a twist featuring female scientists from Canberra from a range of disciplines who are now working overseas in interesting places.  They will discuss their science, their careers and their adventures, along with some memories of and connections to Canberra. They will be interviewed by an MC and a panel of two actors in character, who provide a more entertaining alternative to the standard interview.
Science for Food Security: Making a Global, Professional and Personal Difference
Crawford Fund

An interactive panel made of passionate early career scientists involved in projects for global food and nutrition security. Raising awareness of the impact of science in global food and nutrition security, and the broad range of study and career pathways in international agricultural research for food and nutrition security.
ANU National Science Week – ANUSA
ANU Student Association
Women in STEM panel: A panel consisting of female-identifying academics and researchers from the ANU and wider research community in the ACT who will be speaking about their experiences as women in STEM, giving advice to aspiring female scientists, and talking about how they think gender inequality in STEM can be addressed.
Live Astronomy: A presenter will be talking about astronomy and helping viewers identify celestial objects as they follow along using the SkyView lite app.
Hackathon: This will be a 24-hour event where teams of participants will be tasked with solving a scientific/community problem and are encouraged to do so with an interdisciplinary approach.
Requiem for a Reef
Canberra Glassworks

Requiem for a Reef is a collaborative and immersive work of advocacy for the endangered Great Barrier Reef by Glass artist Ngaio Fitzpatrick, composer Alexander Hunter and nine other musicians. The project includes an installation of coral made from colourless recycled glass, a suspended panel of toughened industrial glass, a fog machine and is accompanied by a haunting musical composition using a mix of glass objects and conventional musical instruments.
DeadlyScience weird and wonderful presentation
DeadlyScience

Kamilaroi man Corey Tutt takes the public on a journey of weird and wonderful animals from Australia and around the globe. Explaining how their adaptations have made them incredibly unique and how humans have learned to develop these natural technologies into inventions.
Science, you had me at hello
Greenlight for Girls

A Canberra-specific broadcast where awe-inspiring female STEM role models will share that ONE moment, that SPARK, that apple-falling-off-the-tree EPIPHANY where they knew that science and their being were inexplicably intertwined.
Stay at Home with Science – Crystal Growing Competition
The Royal Australian Chemical Institute

Grow a crystal competition where participants can use alum or any materials in their kitchen at home to grow crystals that will be judges by academics for the best crystal in ACT award.