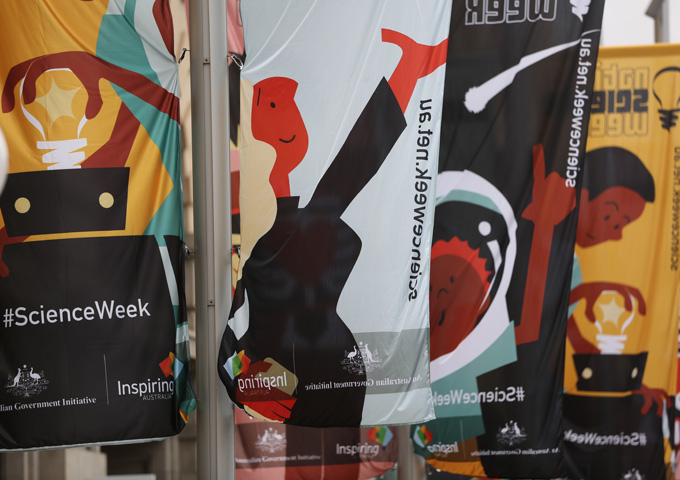 National Science Week 2016 was a fantastic celebration of science, with more than 1800 events attended by 1.3 million participants.
In 2017, National Science Week will be held from 12 – 20 August. The Minister for Industry, Innovation and Science, the Hon Greg Hunt has announced the opening of the 2017 round of the National Science Week Grants. The round opened on 19 October 2016 and will close at 4.00pm AEDT (4pm Canberra time) on 9 November 2016.
A total of $500 000 is available nationwide through the Inspiring Australia – Science Engagement Programme. The funding will support exciting events and activities that promote and encourage interest in science, engineering, technology and innovation, and communicate their relevance in everyday life.
Projects that involve the general public in science can apply for funding of between $2000 and $20 000. Applicants are encouraged to host events or activities that extend the reach of National Science Week to regional and remote areas, and to engage new and previously under-served audiences.
For more information, including the National Science Week Grant Guidelines, and to apply, visit  www.business.gov.au/nswkg.