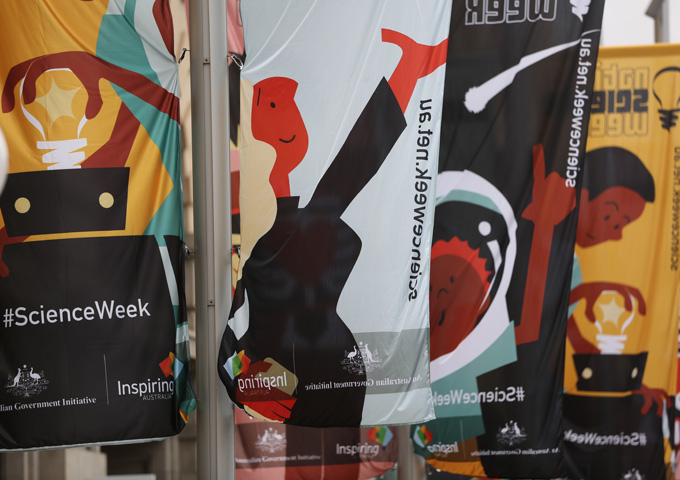 Australians interested in running a science event or activities for their local community are able to apply for a National Science Week grant for 2012.
The National Science Week 2012 grants round opens at 9.00am on Monday 7 November 2011 and closes on Monday 28 November 2011 at 5:00pm Australian Eastern Daylight Time (AEDT).
Grants will be for amounts between $2000 and $25 000, with a new three year category for $75 000. A total of $500 000 is available. Applications for new and exciting events are always welcome.
Descriptions of events that were run with grant support in 2011 can be found here, while a look at the 2011 events map will uncover the wide range and style of activities that are held. Grant applications and further information can be found on the Inspiring Australia grants website or contact your State or Territory Coordinating Committee for advice on running a Science Week event.
Schools are also encouraged to host a National Science Week event in 2012, and grants will be available through the Australian Science Teachers' Association early next year.
In 2012, National Science Week will run from 11-19 August.